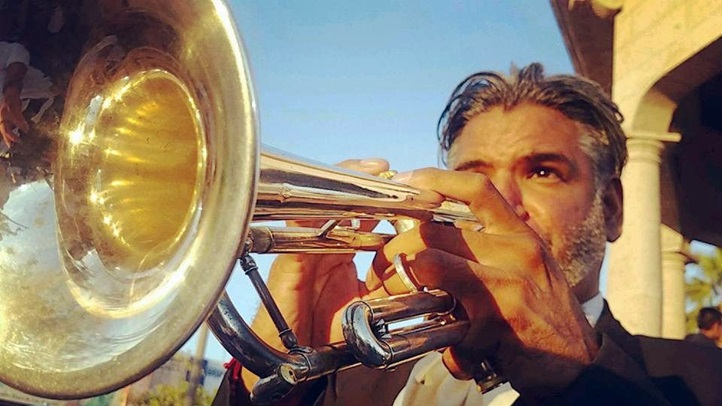 Describing a horn as golden in appearance, and golden in tone, is pretty accurate, even if you throw in a few "shinys" or "glistens" to round out your description.
But there's another side of "golden"-a-tude that comes into play where horns are concerned: the Golden State. California happens to be home to a number of prominent festivals featuring horns of all sorts, festivals that feature one of the most spirited and ebullient and pride-filled genres around: mariachi.
The horns- and guitars- and fiddles- and voices-soaring classics of the mariachi songbook find joyful play at Mariachi USA in Hollywood each summer, and at Santa Cruz's Septembertime Mole & Mariachi gathering, and at the 26th Annual Mariachi Festival at Plaza del Mariachi just ahead of the holidays.
Local
Local news from across Southern California
That particular festival is on the horn-glorious horizon, on Sunday, Nov. 20, and mariachi mavens can expect over nine hours of beautiful music.
Will your favorite group be there? Look for Mariachi Garibaldi de Jaime Cuéllar, which was founded in Bakersfield over two decades ago, as well as the traditional styling of Mariachi Los Reyes. Mariachi Los Colibri, Mariachi Voz America, and Mariachi Arcoiris, the "world's first and only LGBTQ Mariachi," are slated to bring the thrilling ditties to 730 Pleasant Avenue in Boyle Heights throughout the day.
Will you hear "Sabes Una Cosa" or "Contigo Aprendi" or another tune that takes you back to a certain place and time? Or are you about to find your new favorite mariachi classic, one you'll request and listen for in years to come?
California is one lucky place when it comes to the arts, and mariachi is one of our most vibrant and vital art forms, a form that Californians of course share with other places. But Golden Staters do love it so much we celebrate it regularly and robustly.
Prepare to head into the holidays with some horn-amazing, violin-vivacious songs at this long-running festival, songs sure to thrill your canción-loving heart.
Copyright FREEL - NBC Local Media