A man accused of using another passenger's day-old boarding pass to fly from New York to LA has been charged with being a stowaway.
Affidavit: Stowaway on Cross-Country Flight

Authorities said Olajide Oluwaseun Noibi boarded a Virgin Atlantic flight Friday at John F. Kennedy International Airport with the invalid pass. He made it through a federal security checkpoint where travelers must show ID and the pass.

The pass was for a flight the previous day, but the airline allowed him to board the plane, FBI officials said.

It wasn't until midway through the flight that a flight attendant noticed Noibi was in a seat that was supposed to be vacant. Noibi showed the attendant the expired boarding pass that was in someone else's name, and then showed him a University of Michigan identification card with his picture on it.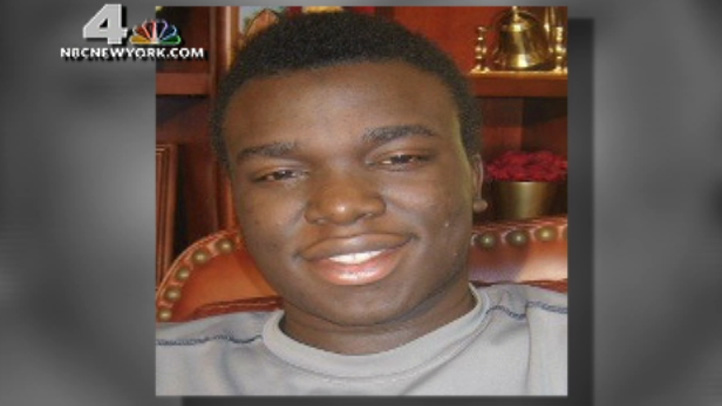 A student directory search returns a listing for Olajide Noibi, an electrical engineering student.

The boarding pass belonged to a man who said his boarding pass went missing from his pocket on his way to JFK June 23.

Noibi (pictured, right) was questioned when his flight landed in Los Angeles but was released.
Local
Local news from across Southern California
"He wasn't arrested at that time. Beyond traveling without a ticket there was no immediate threat," FBI spokeswoman Laura Eimiller said.

Noibi was arrested Wednesday when law enforcement officials saw him trying to board a Delta flight to Atlanta. Agents said he had more than 10 other expired boarding passes belonging to others in his bag.
A court document reveals that the agent was watching Noibi when he tried to board the flight to Atlanta.
A law enforcement official told NBC New York that the man is not believed to have ties to terrorism, and may have mental problems.
Virgin America said in a statement that it was working with the FBI in the investigation into how Noibi passed TSA screening at JFK and boarded with an erroneous boarding pass.

"The airline maintains security and other screening systems in place to prevent such an occurrence, however in this case it appears staff may have missed an alert when the passenger presented a boarding pass from a prior flight," Virgin said.
A family member told NBC New York that Noibi was "not a bad guy" and said he did not know why his nephew had been in New York City.

The ID check was instituted after the Sept. 11, 2001 attacks. Document checkers have basic fraudulent ID training.

"Every passenger that passes through security checkpoints is subject to many layers of security including thorough physical screening at the checkpoint,'' Transportation Security Administration spokesman Greg Soule said. "TSA's review of this matter indicates that the passenger went through screening."
National Security Expert: "A Lesson Learned"
Erroll Southers, a National Security expert at USC and former Assistant Police Chief at LAX said Noibi just proved that someone can actually stowaway on a jetliner these days despite all the airport security.

"The airline has acknowledged the mistake of not responding to the alarm," he said, referring to the ticket counter scanner that let Noibi through even though he carried a boarding pass with the wrong date and in someone else's name.

The University of Michigan has confirmed that Noibi who carried a UM identification card had been a student in the engineering program, but there was no record of him graduating.

Souther said what he did was a wakeup call in a world where terrorists are always looking for ways to get on planes undetected.

"This is a lesson learned for us. And unfortunately, for them," he said.

Copyright AP - Associated Press