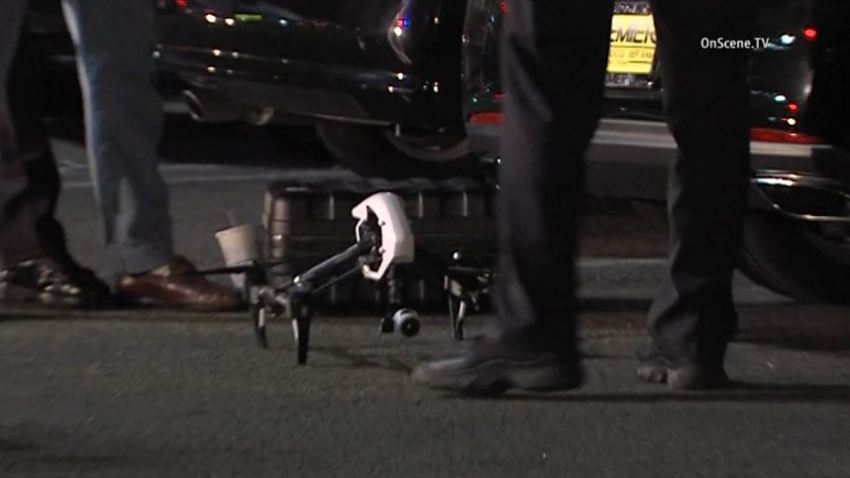 Criminal charges have been filed against a 57-year-old man accused of flying a drone into the path of a police helicopter, causing it to do evasive maneuvers, during a search in Hollywood, prosecutors said.
Martin Sheldon was charged with two counts of obstructing a peace officer in the lawful performance of his duties. If convicted, Sheldon could face up to one year in jail and $1,000 in fines, according to Los Angeles City Attorney Mike Feuer.
"Using a drone to interfere with a police investigation places our officers and the public at serious risk," said Feuer. "My office will hold those who recklessly operate these devices accountable for their actions."
Local
Local news from across Southern California
Sheldon allegedly flew a drone toward an LAPD helicopter in a search for a man wanted in an assault with a deadly weapon incident on Aug. 27. The helicopter pilot was forced to make an evasive move and break off its search, officials said.
LAPD officers were able to track the drone back to Sheldon who was allegedly operating it from a parking lot on Sunset Boulevard.
Police cited Sheldon and confiscated his drone. Video footage from the device allegedly showed the drone fly toward the police helicopter, as well as its spotlight, and numerous police units below.
It was not immediately clear whether the man had an attorney.