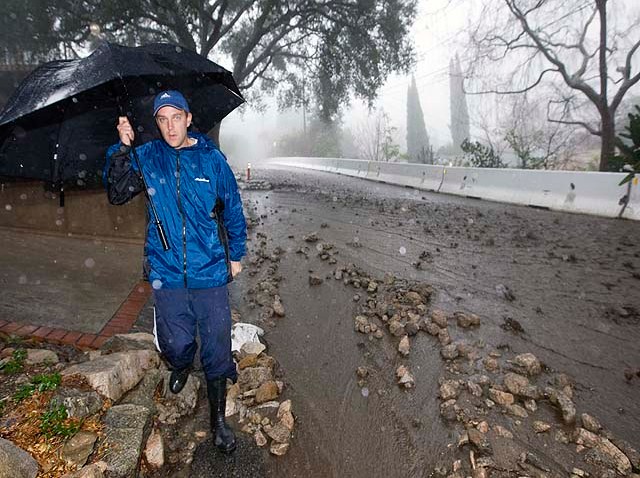 Fire officials have placed 39 homes in the city of Acton under a mandatory evacuation order.

The homes are those closest to the Station Fire burn areas, where loose mud and debris poses a significant risk to homes, roads and other infrastructure.

The affected homes are on Arrastre Canyon, Bootlegger Canyon, Heffner, Maryhill, and Soledad Canyon roads. The full list has been posted online.
In addition more than 400 other homes near burn areas in La Cañada Flintridge, La Crescenta and Glendale are also under evacuation orders.

The strong storm is expected to dump 4 to 8 more inches of rain on the Santa Clarita Valley through Thursday night, according to the National Weather Service.
Fire officials urged Acton residents to take Wednesday's evacuation orders seriously, and said the orders could remain in effect as late as Monday.

"We are involved in a race against mother nature," said Los Angeles County Fire Chief P. Michael. "If she wins the race, there's no way we can assume firefighters ... can get into your neighborhoods and make rescues."
Local
Local news from across Southern California