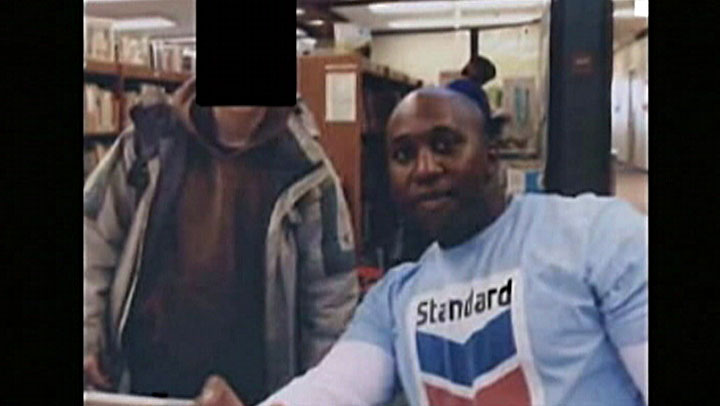 The widow of a former Marine who was shot and killed by an Orange County Sheriff's deputy at San Clemente High School in February has filed a federal wrongful death lawsuit accusing the deputy of using unreasonable deadly force.
Manuel Loggins Jr. had taken his two daughters to San Clemente High School for a morning Bible study on Feb. 7 when he was shot before dawn by Deputy Darren Sandberg, who claimed Loggins was acting irrationally and refusing orders.
The lawsuit, filed in federal court earlier in May by Loggins' widow, Phoebe, names Sandberg, the County of Orange and Sheriff-Coroner Sandra Hutchens.
Local
Local news from across Southern California
"Without warning, (Sandberg) proceeded to assault and batter (Loggins), who was unarmed" … "repeatedly discharging his department-issued firearm several times," the lawsuit said.
Loggins posed no "reasonable threat of violence" to Sandberg, nor did he do anything to "justify the deadly force used against him..."
Sandberg's use of force was "unreasonable, deadly, excessive, and unlawful," the lawsuit said.
Jim Amormino, a spokesman for the Orange County Sheriff's Department, said he couldn't comment because the department hadn't seen the lawsuit.
The case garnered considerable attention from the public and the media because of Loggins' stellar record from 15 years of service in the Marine Corps and because his two daughters witnessed his death.
The lawsuit said Loggins made no "aggressive movements," "furtive gestures" nor physical movements which would suggest to a reasonable deputy that he was armed with any kind of weapon..."
Loggins' two daughters, identified in court papers by their initials, C.L. and F.L., "suffered severe emotional distress" from seeing their father killed and they were "falsely arrested and imprisoned" by deputies for 13 hours after the incident, the lawsuit said.
"They were not told that they were free to leave, and were not allowed access to any adult family members," court records said.
The lawsuit seeks unspecified damages.
Follow NBCLA for the latest LA news, events and entertainment: iPhone/iPad App | Facebook | Twitter | Google+ | Instagram | RSS | Text Alerts | Email Alerts