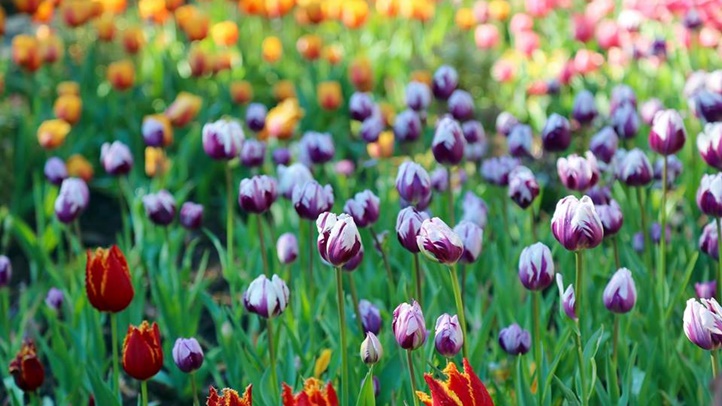 What to Know
La Cañada Flintridge
March
Check the Descanso Gardens social feeds for optimal tulip-time visiting
April showers may bring May flowers, and January snows can deliver February's snowmen, but where does March's tulip-tastic tendencies fit into it all?
Answer: Tulips don't need a special rhyme, nor memory device, nor even a splashy song, for the flowers are impressive enough to stand tall and hold their magnificent own.
And stand tall, in their quintessential tulipian ways, they shall, in profusion, at Descanso Gardens in March.
Local
Local news from across Southern California
Let's actually say "March-ish," for no flower on this planet would ever dare set a hard-and-fast date for reaching peak bloom.
But past years have seen the Promenade area of the La Cañada Flintridge gardens go into terrific tulip mode about the second week of March.
There are a lot of tulips in this neck o' Descanso, so prepared to be wowed, or at least gently agog.
It's good stuff.
Again, we're throwing down a big ol' "give or take" there, and a handful of asterisks, because flowers flower when they will.
Best bet? Watch the Descanso Garden social feeds, which are fabulous about tracking the tulips' progress. The word as of Feb. 26? There's "... a few more tulips coming in," with the flowering really revving up "in the coming weeks."
Your admission to the oaky spread gets you into that tulip-filled area.
Be pleased, though, if you do arrive on a day when the tulips haven't fully done their thing; Descanso Gardens is full of natural gorgeousness, on any day, and the flowering trees, like the famous cherry blossoms, are also on track to bewitch and dazzle in the next few weeks.
Copyright FREEL - NBC Local Media