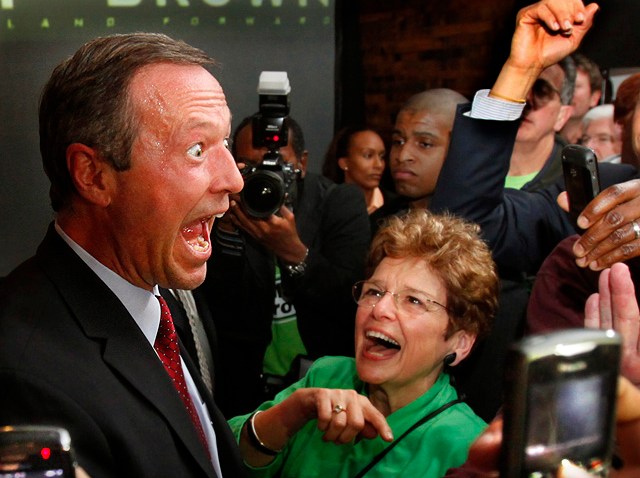 A bail review hearing scheduled for Monday in a Compton courtroom for former rap mogul Marion "Suge" Knight, charged in a hit-and-run that killed one man and injured another last month, has been delayed until March when prosecutors plan to argue he should remain behind bars.
The hearing for the 49-year-old co-founder of Death Row Records was postponed to March 20. Deputy District Attorney Cynthia Barnes said she has a "very large stack of uncharged crimes that I will be presenting with regard to bail" for Knight, City News Service reported.
The judge sealed the documents involving the uncharged crimes to which the prosecutor referred, and they will not be made available to the public, according to CNS.
Local
Local news from across Southern California
Knight appeared with his attorneys for the Monday morning hearing in a Compton courtroom. He is charged with murder, attempted murder and hit-and-run for allegedly running down the two men at a Compton burger stand Jan. 29. He was arrested by Los Angeles County sheriff's homicide investigators early on the morning after the crash and has remained jailed.
Knight was initially jailed on $2 million bail, but was ordered held without bail Feb. 2 because he was deemed "a possible flight risk" and a three-strikes candidate. The LA County Sheriff's Department added that "possible witness intimidation issues and a criminal past" also were factors.
Defense attorney David Kenner asked Superior Court Judge Ricardo Ocampo to scheduled the bail hearing after Knight pleaded not guilty Tuesday to one count each of murder and attempted murder and two counts of hit-and-run. Knight allegedly drove his pickup truck backward and forward, killing Terry Carter, 55, and injuring 51-year-old Cle Stone, in the parking lot of Tam's Burgers in the 1200 block of West Rosecrans Avenue near Central Avenue.
On Monday, Kenner asked the judge to allow Knight's personal physician to meet him in jail. The judge said the county has "more than competent doctors."
"Right now, we're at the mercy of what the Los Angles County jail decides is appropriate or not appropriate," Kenner said.
Knight was hospitalized for treatment of reported chest pains after a court appearance last Tuesday. He was back in the county jail before 9 p.m. Wednesday.
The judge Monday signed an order for county medical personnel to meet with Knight to discuss his medical condition. Details have been sealed by the court.
Lt. John Corina, a sheriff's homicide detective, told reporters late last week that investigators believe Knight intentionally struck the men and that he was not acting out of a reasonable fear. Corina said Knight had gotten into an argument at a film shoot for a promotional video for "Straight Out of Compton," a biopic of the Compton rap group N.W.A. Knight, and was told to leave.
The argument resumed about 20 minutes later at the restaurant about three miles away.
Knight's attorneys have claimed he was acting out of fear because as many as four men attacked him.
Mourners attended a funeral Saturday for Carter. He was remembered as a businessman who built classic lowriders and started a record label with rapper Ice Cube.