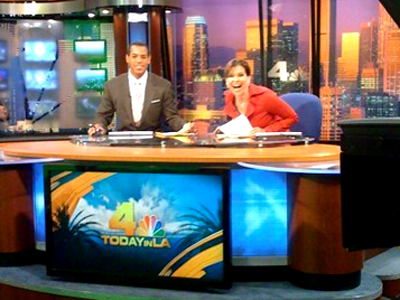 It's election day, and we are expecting a dismal turnout. Channel Four's political reporter Conan Nolan says that has many implications, some of which you might not have thought of.
He has to work late so he rolled in pretty late this morning, actually just for coffee, and a little political chat. But mostly coffee. And I can't help myself because I have a new camera, so here you go.
Local
Local news from across Southern California
Get out and vote today! It's not to late to read up on the Propositions and have your say. Don't know where to go? Put your address in here for your polling place.