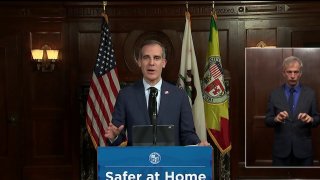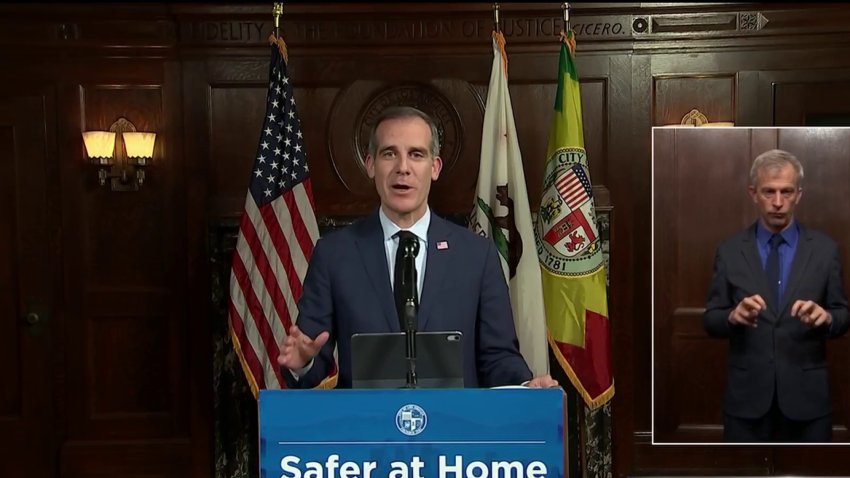 Mayor Eric Garcetti says all retail businesses will be allowed to let customers into their shops starting Wednesday, and every store will have to adopt the county's COVID-19 safety protocols.
Earlier in the day, Gov. Gavin Newsom announced hair salons in 47 counties in California -- not including LA -- would be allowed to reopen, as long as they followed guidelines.
Garcetti also said all personal services like hair salons will not yet be permitted to reopen and dining in at restaurants will still not be allowed.
Garcetti also said houses of worship in Los Angeles will be allowed to reopen Wednesday at 25% of their capacity or less than 100 people, whichever is smaller.
The county provided examples of activities that would be permitted under the changes starting Wednesday:
All retail, including those located in indoor and outdoor retail shopping centers may now open for business at 50% capacity.
Flea markets, swap meets and drive-in movie theaters may resume operations.
Pools, hot tubs and saunas that are in a multi-unit residence or part of a homeowners association may open.
The county reminded residents that those 65 and older or those with health issues should stay inside as much as possible.
Gatherings were still not allowed, aside from people living in the same household. Faith-based services or protests were allowed.