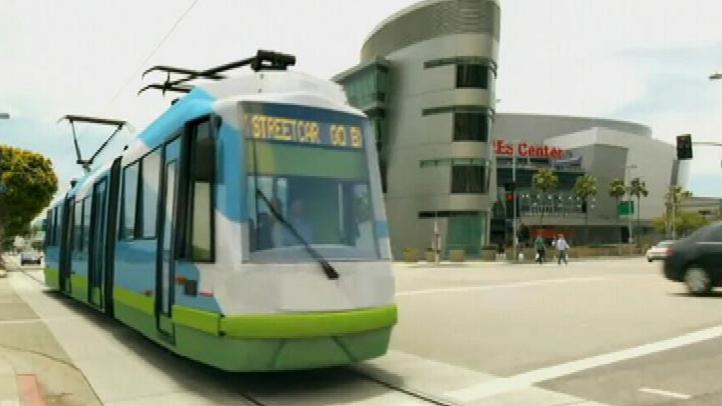 Metro is holding a public meeting Tuesday to give residents a chance to give their input on a plan to bring streetcar service back to Downtown Los Angeles.

A non-profit organization called Los Angeles Streetcar wants to restore the routes that were a big hit back in the 1930s. The rise of the automobile industry contributed to the streetcar's demise.

The current plan calls for a four-mile streetcar system that would run seven days a week. The routes would cover areas including the Historic Broadway District, Chinatown, Bunker Hill, L.A. Live and the Los Angeles Convention Center.
Supporters say the streetcar project would provide a boost to other local initiatives, such as the Bringing Back Broadway campaign, while creating thousands of jobs and generating millions of dollars for the city.
Tuesday's open house is meant to give residents a chance to learn more about what's being done to determine the potential environmental impact of the project.
Local
Local news from across Southern California
The meeting will be held from 4:00 p.m. to 7:30 p.m. at the historic Los Angeles Theater, located at 615 South Broadway.