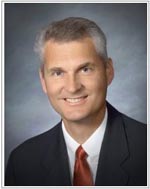 Mission Viejo voters will head to the polls Tuesday to decide if they want to recall Mayor Lance MacLean from his City Council seat.
Recall advocates have spent about a year on the process and turned in almost 14,000 signatures to get the issue on the ballot, forcing the $270,000 election.
Among a list of grievances on their ballot statement, MacLean's opponents accuse him of ``anger and incivility'' for allegedly telling a fellow council member to shut up during a closed meeting, ``self-dealing'' for voting to ``double your council salary during our current economic crisis,
'' and ``greed and corrupt priorities when you voted to give yourself lifetime medical benefits at taxpayer expense after only 12 years of part-time council service.''
Local
Local news from across Southern California
Two candidates are on the ballot to succeed MacLean if the recall is approved -- software engineer Dale Tyler and Kwik Copy Printing owner Dave Leckness. Leckness opposes the recall effort, but is running to offer an alternative if MacLean is recalled.
MacLean, whose council term expires in December, calls the allegations against him ``lies and mischaracterization,'' and argues it is just a ploy to tip the political balance on the council, which is often split 3-2 on many issues.
``It's completely and totally unnecessary,'' MacLean said of the recall election. ``These recall proponents have paid signature gatherers in violation of state election law. They have filed Fair Political Practices Commission disclosure forms late or incomplete...
Their accusations against me are, by and large, lies, mistruths and exaggerations.''
For instance, his opponents say MacLean joined with the majority to support $11.6 million in ``deficit spending'' this year, but MacLean said they were unfairly characterizing a two-year budget, which called for spending $11.6 million less than projected one year and $11.6 million more than projected the next year to balance out.
MacLean, who became mayor in December under the city's rotation system, pointed out the city has a AAA bond rating, an accomplishment few cities in the country can boast of at this time and $30 million in reserves.
Considering the city has an annual budget of about $60 million, that's far more in the rainy-day fund than most cities have even in a healthy economic climate, MacLean said.
MacLean said he's fighting a stiff headwind of anti-incumbent mood with voters who are angry with federal and state government.
``I say, `Hey, I'm local city government,' and they'll say, `I don't care. We need to throw everyone out and start over,''' MacLean said.
``The bottom line is, `Are you happy with your quality of life in Mission Viejo? Is your trash picked up, do your street lights work... Are you happy with where you live and happy with the way things are going?' That's what I try to tell them.''
Efforts to reach Tyler were unsuccessful. He has drawn criticism in recent days since it was reported his cars have Indiana license plates even though he has lived in Mission Viejo for 22 years.
Leckness also blasted the recall election.
``They should just wait until November and save the city $270,000,'' Leckness said. ``That's the funny part. They're complaining he's spending money unnecessarily, but they wanted to spend a quarter-million dollars on this recall. It's a political maneuver. They know no one votes in these special elections and no one follows it. This is their way to get into City Hall.''
Leckness said it has been tricky on the campaign trail for him because he's telling voters to vote no on the recall, but if they want to vote yes, vote for him.
``You'd think we were in the depths of hell the way these people look at this city,'' Leckness said.

Copyright CNS - City News Service