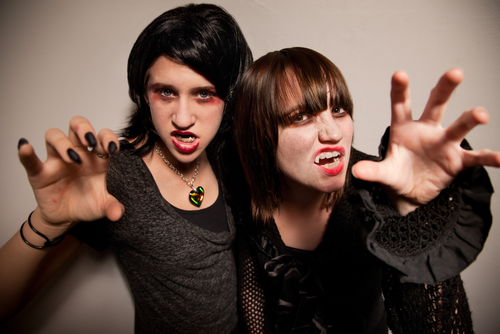 People who create monsters -- think of Dr. Frankenstein or any of the beaker-wielding visionaries you've read about in books or seen in the movies -- are very often portrayed as living high up on hills, past bramble-filled valleys, in places where it is always night and the wind always blows.
That's not Burbank though, right? Or Los Angeles? Because, honest time and total truth: The monster makers live here. They have for a good long time, at least in terms of movie monsters, meaning that the whole castle-on-a-crag deal is actually a stand-in for a pleasant condo off Barham.
The Monsterpalooza conventions bare this eerie assertion out. Southern California is the capital of modern monsterdom, and the creative wunderkinds who create vampires and build werewolves and their many fans come together every so often to joyfully howl at the moon.
Local
Local news from across Southern California
Well, not quite. But there shall be talks and screenings and costume contests and make-up discussions and cabarets at the Friday, Oct. 11 through Sunday, Oct. 13 mega-monstro bash, a bash set to snarl, with theatricality, at the Marriott Burbank Airport Hotel and Convention Center.
Convention name? It's Son of Monsterpalooza. And it's $20 a day, and $25 on Saturday (at the door).
One of the best bits of the happy horror haps? The enthusiastic fandom is part of it, yes, as are the greats of the monster film industry being in the (haunted) house. But we like that fact that not-as-known beasties get a stage, too, in addition to the tried, true, and still terrifying werewolves and vampires and any misunderstood creature that periodically throws their claws in the air and yells "I am not a monster!"
It's a good thing to be a monster, clearly, when so many fans love you, and you have whole conventions built in your honor. And, indeed, it's good to call SoCal the home to all that is scary and fun, and not some distant castle on a crag.
Some of the greatest of monsters start right here, on a blank page and in a prosthetic make-up kit.
Copyright FREEL - NBC Local Media