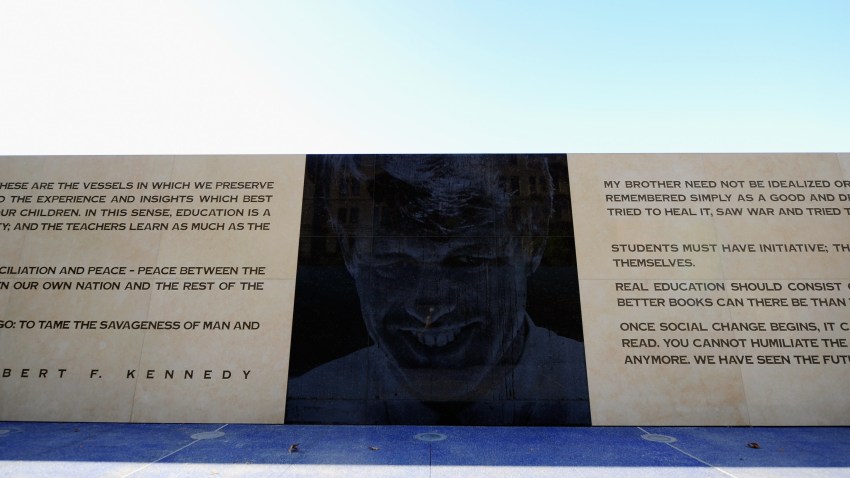 The finishing touches to the Robert Kennedy Inspiration Park have been put into place, just in time for the commemoration for Robert Kennedy's 85th birthday.
A public viewing of the installation with the artists will occur Nov. 20.
The Robert Kennedy Inspiration Park and the Robert F. Kennedy community schools sit at the former site of the Ambassador Hotel, where Kennedy was assassinated in 1968. The $578 million campus was opened in September after years of dispute over preservation of the hotel.
Local
Local news from across Southern California
Artists May Sun and Richard Wyatt designed the monument for passerby to reflect on Kennedy's legacy and ideals of social change. The installation features a rectangular glass sheet featuring an etched image of Robert Kennedy and some notable quotes from both Kennedy and other champions of social justice, including Caesar Chavez.
"Hopefully, the students at this school and the public at large will find relevance in these quotes that pertain to their own lives. The park celebrates the life of Robert Kennedy," said Sun and Wyatt in a statement.
The park also provides spaces for eating lunch, playing chess and quiet contemplation.