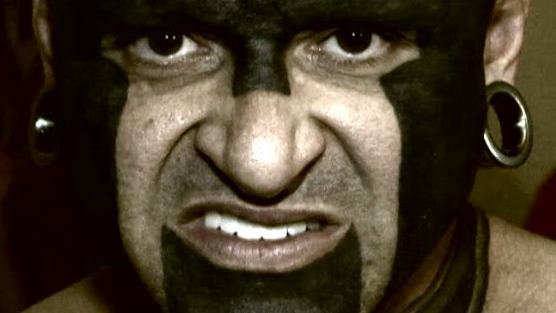 It's part Nerf, part comic book, part WWE, and all about the misfits.
The Foam Weapon League (FWL for short), is back and will hold its third open-to-the-public bout on March 19 at the Vortex.
If you haven't seen it, watch the video above. With a cast of characters that include names like Prince Harming, a Shakespeareaneske Disney Character gone wrong; Hardcore, a pro body builder with full-face tattoo (they're real) and stars on his nipples; and El Macho (he's just macho), there's plenty of nerd-meets-hipster entertainment to go around.
Local
Local news from across Southern California
The object of an FWL competition: using foam weapons, puncture water balloons with fake blood that are attached to vital parts of the body. When two of the 'blood bags' have been broken, the Warrior is out. FWL says the fights are 100% real and fans are up-close, right in the middle of the action.
"It's WWE for nerds," David Ballard, Founder and Commissioner of the Foam Weapon League, told NBC LA. "People can experience mortal combat without actually getting killed."
Ballard came up with the concept after stumbling on a group live action role players, or LARPers as they're called. They play a dungeons and dragons-esque live-action fantasy game where players act out their characters' actions.
"I've always been kind of a science fiction nerd," Ballard related.
LARPing, combined with his love of martial arts, sparked the idea. Then it took off.
In describing the mythos around FWL, Ballard says he was "approached by two representatives" of a man he only "knew as White Scorpion" and was told to form the league.
Twenty four warriors now do real battle in crowded "Fight Club" type settings.
Ballard says the league gives the opportunity for the misfits of society a chance to be more than what they are.
"All you need is a cool character name, cool costume, and can whip a foam sword."
Having the ability to look cool doing it doesn't hurt either.

Tickets for the event are $20; $10 if you bring 2 canned food items that FWL will donate to local food banks.