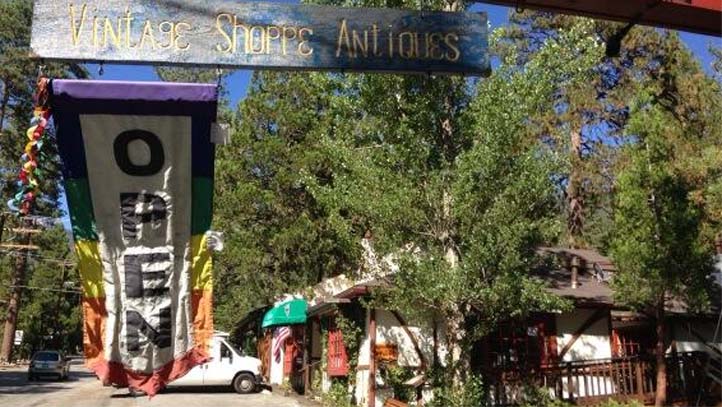 The 43-square-mile Mountain Fire is no longer a threat, but the damage already has been done to the economy of nearby Idyllwild.
The resort town was evacuated for nearly a week after the massive wildfire erupted July 15. Flames crept close to Idyllwild, but never damaged a single building in the town.
"They lost business they would get for five to seven days, if not longer, because people were still a little afraid to come back," said Grace Reed, who works for the Idyllwild Town Crier Newspaper.
Local
Local news from across Southern California
The fire couldn't have come at a worse time because July is peak summer tourism season for the many restaurants and shops that depend on visitors.
Full Coverage: SoCal Wildfires | Mountain Fire Photos
"It was certainly an opportunity missed, as far as our regular tourist traffic – renting bikes, riding the mountain bike trails," said Brendan Collier, who owns The Hub Cyclery.
His business has been hampered by the notion that most of the hiking and biking trails have been damaged by the fire. He wants tourists to know that there are many more trails to explore.
"We still have about 50 percent of our fairly extensive trail network is still here, in a completely different area of town. There's no change there at all," Collier said.
During this lull in tourism, business owners and residents are banding together by only buying locally.
"That's the nice thing about Idyllwild, everybody tries to support everybody," Vintage Shoppe Antiques owner Bob Cox said.
Just days away, August is a big month for Idyllwild, with many events planned for the area. The 20th annual jazz festival begins Aug. 17.
Crews continued to fight the flames Monday, when the Mountain Fire had been 99 percent contained, according to an online incident report from the U.S. Forest Service. It has burned 27,531 acres in 15 days.
The fire has destroyed 23 structures, including seven homes in its first day. Investigators are blaming electrical equipment failure on a private property for sparking the blaze.