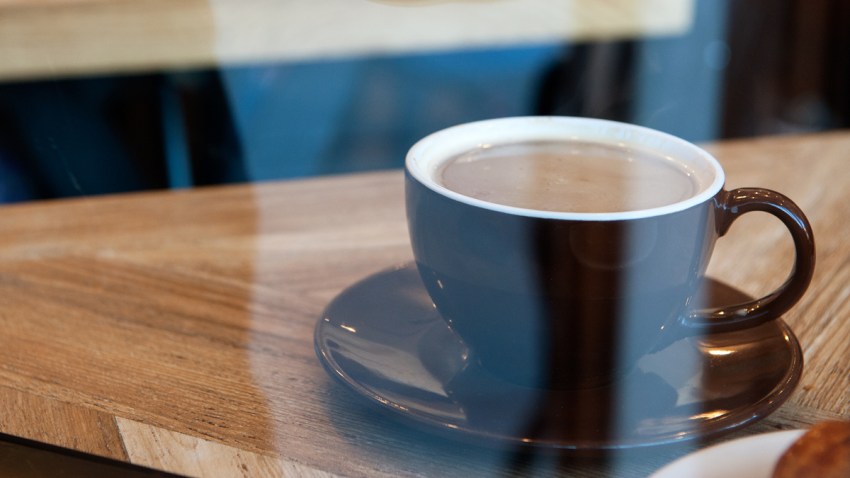 Throw on a movie from the '30s or 1940s and you're apt to see a few telling elements. Someone'll likely be wearing a fedora, there will be some rat-a-tat dialogue, and a person will unpocket a couple of coins for coffee down at the local luncheonette.
And while fedoras never really went away, and rat-a-tat dialogue still shows up in the occasional romcom, paying for a cup of coffee with a handful of nickels and dimes is an act the mists of time have now nearly full consumed.
Except on Sept. 29, which is National Coffee Day. This isn't a holiday about the tallest whipped cream swirls, the most mega combo of syrup flavors, nor the most unusually spiced sips (though, of course, that's up to the individual coffee shop, if that's they're pleasure).
Local
Local news from across Southern California
It's about discounts, and deals, flat-out. So jingle some change in your trouser pocket and make for...
Peet's Coffee & Tea: You may already be hearing rumor of the Bay Area's finest and its Holiday Blends, but that's still on the horizon. What's happening on Sept. 29 is this: Buy an edible goodie at a Peet's and score a "free medium cup of drip coffee." What's your pleasure? A cookie, a muffin...
Dunkin' Donuts: The Massachusetts-based company is beloved for its coffee throughout New England. Get a medium cup for 66 cents on Thursday, Sept. 29 (there's also a special Snapchat Geofilter created just for the day, so inquire when you order). The "66" bit? It's in honor of Dunkin' Donuts 66th year.
Coffee Bean and Tea Leaf: This is an update, and one that comes with some espresso kick: Download the chain's latest mobile app and receive a gratis espresso shot. And if you make for the Coffee Bean at Sunset and Hayward you could score "free coffee for life" (one guest will win, so good luck).
Krispy Kreme: If you can't keep your eyes off this shop's iconic conveyor belt, best try and pick out which Original Glazed Donut will be yours. Krispy Kreme is giving away a gratis cup of small coffee and one of its famous donuts on Sept. 29. Is it true that you can hold up an Original Glazed and it will catch the sunlight? Fun to play with, fun to eat.
Starbucks: Go the giveback route when you a cup of México Chiapas coffee on Sept. 29. The Seattle phenom will "donate a coffee tree" to "help a farmer's future" for every cup purchased. That's right, a tree, which means your National Coffee Day enjoyment will continue on in spirit for a good long time to come.
Cups of coffee aren't a couple of dimes nowadays, but the notion of dimes and coffee does make us wish for one thing: We wish we had a dime every time a co-worker or a friend stated "but every day is National Coffee Day!" on Sept. 29.
The coins would rack up pretty darn fast, as there is more than an iota of truth to that sentiment.
Copyright FREEL - NBC Local Media