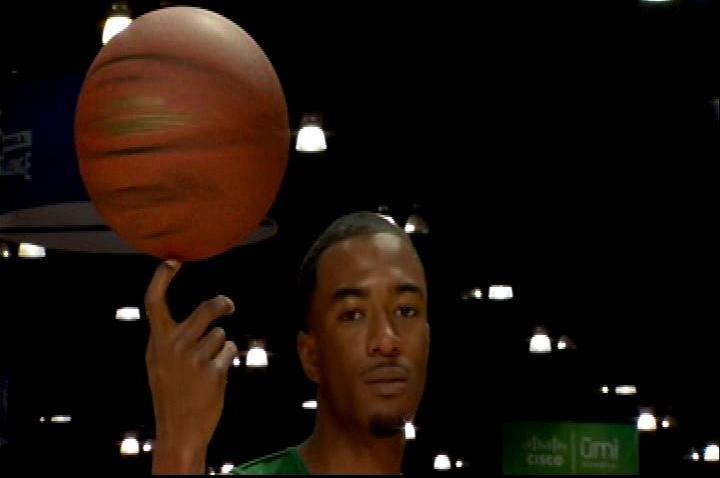 The 21-year-old, 5'10" baller from Rancho Palos Verdes still has aspirations for a professional basketball career and will have his chance to impress the NBA world during All-Star Weekend.
Haneef Munir, called "Young Hollywood" by his fans, will showcase his dunking abilities at the Sprite Slam Dunk Showdown on Saturday.
"When I got to high school a lot of the seniors were trying to dunk, and I was a freshman, and already dunking better than them," states Munir.
Local
Local news from across Southern California
So, Munir made dunking his specialty.
There's an art to the slam dunk, according to Munir, and if you're not as tall, it's a little more challenging. "Just get low to the ground, and just have confidence. That's the main thing," said Munir.
Confidence, rhythm and the ability to launch yourself to almost twice your height is still a tall order, for this not-so-tall athlete.
But "Young Hollywood" uses his height to his advantage to get the crowd on his side.
"Regular people can relate, because they're about my height. That's why I think it's more entertaining," said Munir.
Munir faces challengers from across the country in Saturday's "Sprite Slam Dunk Showdown" for a chance to win $10,000 prize.
The dunk contest is part of the pre-game activities leading up to Sunday's NBA All-Star game.