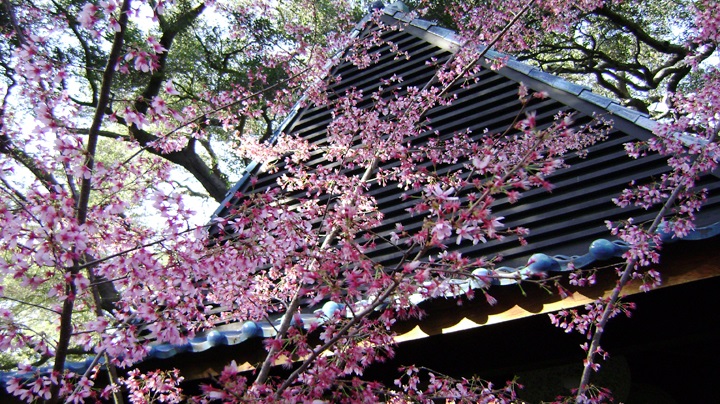 Late January and early February, while not the time of the year in which we observe Daylight Saving Time, are pretty remarkable in the "it's suddenly getting lighter in the late afternoon" department.
True, true, it is always getting lighter later, or earlier, depending upon the time of year and where our clocks are at, but after a few months of feeling as though night was falling just after lunchtime -- c'mon, everyone gets a little grumpy over that -- the light of early evening is returning in a noticeable way.
It will be most noticeable on the second Sunday in March, when Daylight Saving Time kicks in. That also happens to be plunk in the middle of cherry blossom time around Southern California. Yep, it's not just a phenomenon seen around our nation's capital, but rather right here, too.
Local
Local news from across Southern California
And one of the primo places to admire those pinky-white blooms is Descanso Gardens. The La Cañada Flintridge destination knows it has a picturesque thing going in the cherry blossom department, and it throws a weekend-long festival each year, the better for buffs to spend some quality time among, and under, all of those painting-pretty buds.
That the festival is falling on the weekend of Daylight Saving Time has not gone unnoticed by Descanso. So in the spirit of later light, the gardens are pushing the hours of the festival a bit later in 2016, for the first time. That means that your quiet communing with these exquisite natural wonders can happen from 9 a.m. to 6 p.m. on Saturday, March 12 and from 9 a.m. to 7 o'clock on Sunday, March 13.
A whole bunch of bud-oriented to-dos will happen over the weekend, too, in addition to the standing-and-admiring thing (which every visitor takes part in, pretty much). Cherry trees will be for sale, while "exploration stations" will be set up for people to learn more about one of spring's biggest superstars.
Origami, traditional Japanese music, and more light-of-heart, light-of-spirit delights await.
Can you wait? We know, it doesn't seem so midnight-dark just after noon these days, like it did a month or two ago. It is a sunny signal that brighter nights are on their way. If you need the perfect spot to welcome those back, do it among the cherry blossoms on the second Sunday in March.
Copyright FREEL - NBC Local Media