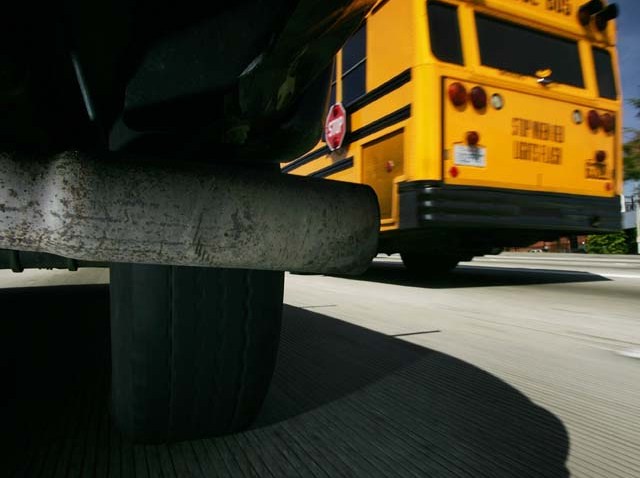 "Cheaper, faster smog checks are coming" -- so say the backers of a new alternative California Smog Check program.
Assembly-Bill 2289 passed earlier this year by the state legislature and was signed into law by Gov. Arnold Schwarzenegger.
The bill's author, Assemblymember Mike Eng (D-Monterey Park), along with representatives of the California Air Resources Board, the Bureau of Automotive Repair and the American Lung Association were at a press conference Monday in El Monte to announce the new law, which will go into effect Jan. 1.
Local
Local news from across Southern California
They say AB 2289 will allow model year 2000 or newer vehicles equipped with updated on-board diagnostic systems to use a new technology that administers a smog test that will save owners time and money, while also detecting more dirty vehicles.
"AB 2289 brings with it significant economic benefit," said Eng in a released statement. "Once implemented, it will reduce industry costs by providing more equipment and service options to stations, create business and job opportunities and result in collective annual saving to consumers that could potentially reach $180 million."
Eng says the main goal is to reduce vehicle pollution by improving Smog Check station performance. The new law will hold older, high emitting vehicles to the highest performance standards.
The new law will also crack down on improper inspections issuing stricter fines and penalties for violations.
While the law goes into effect the beginning of 2011, the new test will not be ready until later in the year.