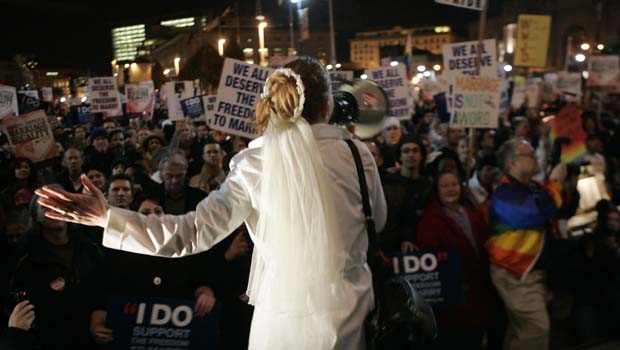 New Year's Day is traditionally about tomato juice concoctions, the kind that soothe the head, and sleeping in, and grand Pasadena parades (though a certain grand Pasadena parade is actually rolling on Monday, Jan. 2), and going through the house on a de-clutter tear.
But the first day of the year is also, in certain quarters, very much about stripping down to one's skivvies, or at least a favorite bathing suit, and doing something rather wacky, all to show the new year who's in charge (or at least that you're committed to not taking life too seriously).
If you're not headed to the Surf City Splash at Huntington Beach, or another famous dash-into-the-Pacific Polar Bear-type plunge, because running into water on New Year's Day doesn't appeal, you have another zany option: Ice skating in your swimsuit.
Local
Local news from across Southern California
That's going down for a solid 60 minutes at the Holiday Ice Rink at Pershing Square on Sunday, Jan. 1. If you're concerned about the chilly factor, be cheered, slightly, that the high temperature won't be in the 50s, nor is rain in the immediate forecast, though weather — er, whether — a cool high of 61 degrees floats your boat is up to you.
A positive point? The hour-long Polar Bear Skate happens from 2:30 to 3:30 p.m. on New Year's Day, which, really, is just about the height of afternoon, soaking up any warm-a-tude the sun'll have to offer.
If you don't want to don your bikini for your downtown diversion, any sort of beachy wear is a-ok. Prizes shall be bestowed for "theme, originality, and overall appearance," so break out your eye-catching-est pool-ready wear.
DJ HowLy will be on tunes patrol, if you are inclined to shake your stuff just a tad more while wearing a swimsuit and standing on a sheet of solid ice.
So which is it: Jogging into the brrr-y Pacific Ocean or skating on a downtown outdoor ice rink on New Year's Day? Both acts tell the 364 days to come that you are light-of-heart and ready to fold in some fun.
Both acts are also on the chilly side, so best have a thick sweatshirt at the ready, after that zany-makery has wrapped.
Copyright FREEL - NBC Local Media