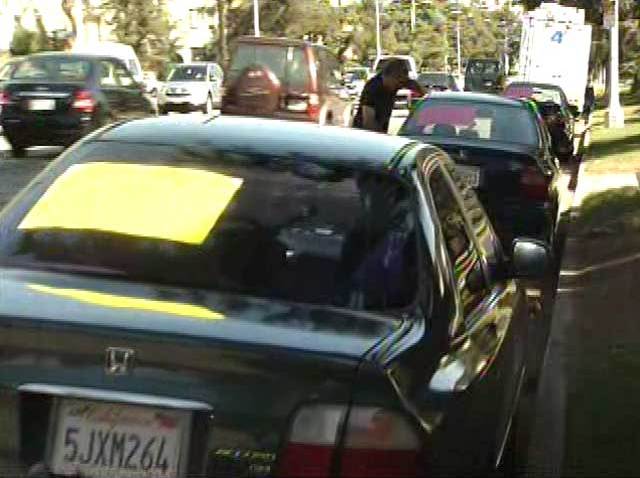 Reminder: Los Feliz Boulevard is not a car sales lot.
In an effort to crack down on people who park cars with for sale signs on the street, the city unveiled no parking signs Thursday in the Los Feliz area.

Earlier this month, the council approved a parked car sales ordinance that was signed by the mayor. The city attorney drafted the ordinance after the city received complaints from residents who said salesmen were parking cars on two busy streets in the Los Feliz area.

The signs are on Los Feliz Boulevard between Interstate 5 and Western Avenue, and on Franklin Avenue between Hillhurst Avenue and Western Avenue. Under the ordinance, it's illegal to park a vehicle for sale on the streets.
Local
Local news from across Southern California
The parked cars, which have hand-printed for-sale signs in the windows, occupy a lane of traffic and cause congestion. They also take away parking spots for residents who live in nearby apartments and condominiums.

In November, NBC LA spoke with residents who said many of the cars were being sold by the same man. On one day, the man was seen washing three vehicles that were for sale on Los Feliz Boulevard. The man, who said his name was "Salvador," said he had only one car for sale.
Watch the November 2010 report above.
The city has an online reporting service for vehicles that are abandoned on streets.

Have you noticed a difference since the city passed its ordinance? Let us know below.