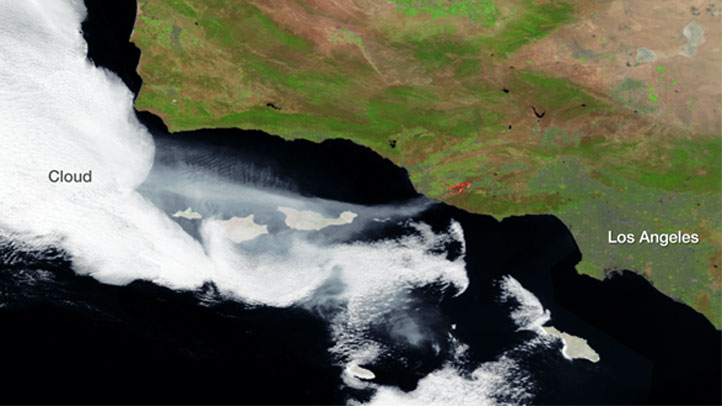 A wind-fueled blaze in Ventura County that was estimated at 10,000 acres Friday can be seen in a satellite image released by the National Oceanic and Atmospheric Administration.
The photo of the Springs Fire was taken by the Suomi NPP satellite when it passed over the flames at 9:30 p.m. Thursday when the fire was burning about 8,000 acres.
The image was captured with visible and infrared energy sensors, making visible the flames and the stream of smoke moving west over the Pacific Ocean.
Local
Local news from across Southern California
The Springs Fire was at 10 percent containment as of Friday morning. It has claimed about 15 square miles of land and threatened at least 4,000 residences.
Wildfire Coverage: Viewer Fire Images