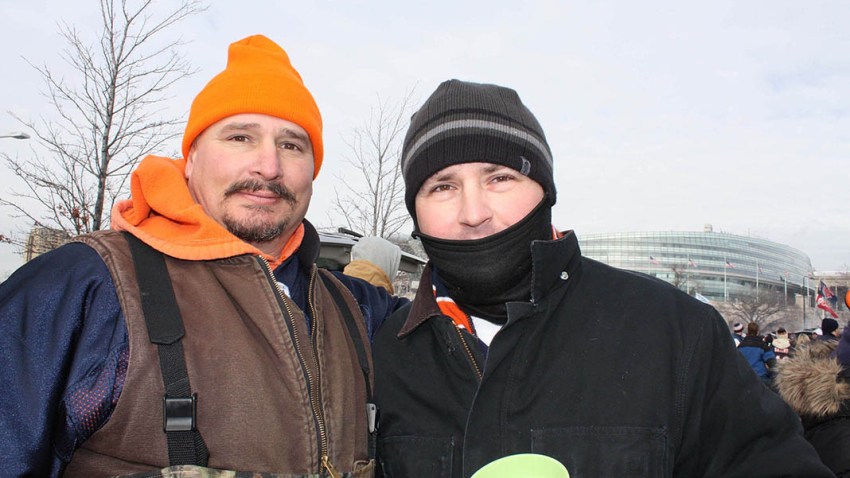 When it became clear that a woman in labor at a gas station wasn't going to hold out for paramedics to arrive, a police officer and Explorer Scout who was on a ride-a-long sprang into action to safely deliver a baby girl.
Dispatchers received an emergency call around 2 p.m. about a woman in labor who likely wasn't going to make it to Kaiser Hospital before giving birth, according to the Simi Valley Police Department.
Hope for Children with Peanut Allergies: Study
Local
Local news from across Southern California
As the couple exited the freeway and pulled into a 76 gas station, the dispatcher heard the mother "pushing." At that point, Senior Officer Kyle Crocker and the Explorer Scout were called to the scene.
Crocker quickly assessed the situation, speaking to the mother calmly before realizing that nature could not be stalled any longer. As Crocker positioned the mother to deliver the baby in the car, the Explorer Scout kept watch over the woman's other children who were also in the vehicle.
The delivery didn't take long, and within minutes Crocker was holding a newly-born baby girl named Ariel. The officer provided aid by unwrapping the umbilical cord from around the baby's neck and wrapping her in a warm blanket.
TWC Customers Get Super Bowl Blackout
Officers said the woman did the right thing, and that the safer procedure is to pull off the roadway to summon help during a medical emergency rather than driving unsafely in an attempt to reach a hospital.