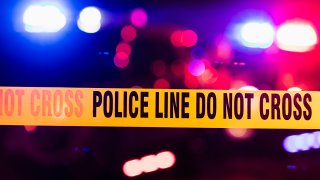 A 25-year-old man was dead and a 31-year-old was in critical condition following a shooting at a marijuana dispensary in the San Gabriel Valley community of Valinda, authorities said Sunday.
The shooting was reported at 8:47 p.m. Saturday on the 15800 block of Amar Road, according to Deputy Tracy Koerner of the Sheriff's Information Bureau.
The 25-year-old was pronounced dead at the scene. He was publicly identified Monday by the coroner's office as Marco Antonio Sandoval of Baldwin Park.
The other man taken to a hospital by paramedics, Koerner said.
The motive and other details remain under investigation, he said.
Anyone with information was asked to call homicide detectives at 323-890-5500 or Crime Stoppers at 800-222-TIPS (8477).
Copyright CNS - City News Service