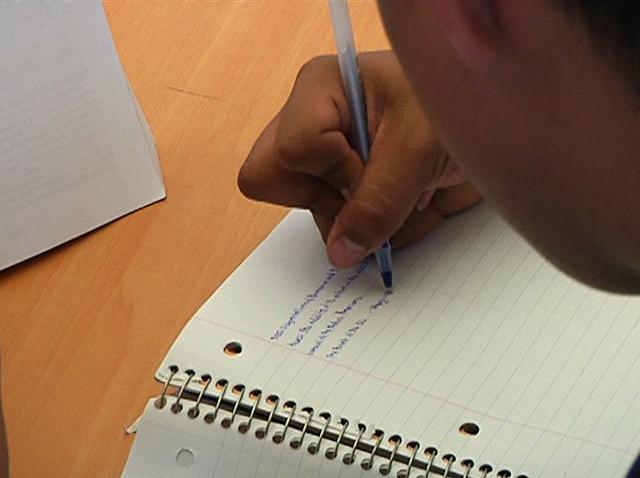 At 7:30 each school morning, Zeus Cubias is already at the door of Locke High School to welcome his students, who are eager and ready to learn.
Quite a change.
Two years ago, South LA's Locke High School was one of the toughest schools in America, ruled by gangs and drugs. Two years ago a fight broke out on campus involving a reported 600 students.
Local
Local news from across Southern California
"We saw gang activity. We just saw fighting, even without gang activity," according to Zeus Cubias, Teacher.
Things got so bad, a group of teachers pressured the authorities to give control of the high school to a private organization called Green Dot, which specialized in transforming schools.
Their first order of business: Fire all the teachers and make them reapply for their jobs.
"I actually feared for my own position which I had adored for so many years," according to Zeus Cubias, Teacher.
The changes are like day and night.
Where there was graffiti, there are trees. Students wear uniforms, and if they are late, they stay out.
Security is everywhere, and students feel safe.
"We're so proactive now on the campus, monitoring the restrooms, the floors," according to Esteban Guerrero, of Locke security.

And the change is getting results. Before Green Dot took over only 38 percent of students graduated from Locke.
Two years later that number has doubled. Now 76 percent of students have earned their diploma.
And teachers like Zeus Cubias have a lot to do with those positive results.
As far as Cubias is concerned, teaching is more than just a job, it's a mission he needed to accomplish. Thirteen years ago Cubias was a Locke student.
After obtaining an education degree, he decided to come back and make a difference. And the students see the difference too.
For Terrel Adams the transformation at Locke has given him the hope of a new life.
"I want to go to college, and I want to help my mom and dad out of course," says Terrel Adams, Locke Student.