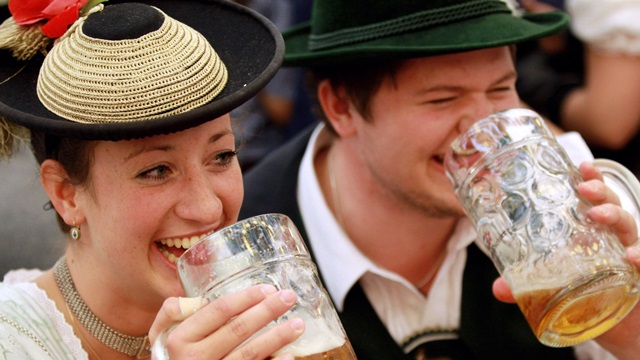 If you feel the oompah deep down in your heart, and your feet get to tapping at the first wheeze of an accordion, and your nose can detect the scent of schnitzel at 50 yards, and the sight of a fleet-of-feet Dachshund makes you want to cheer, you must be a true Oktoberfest aficionado.
Which is a most excellent thing to be, but here's the thing: Oktoberfest, as its very name implies, is a happening that's in and around October (with a traditional September start).
So if you're sensing schnitzel in the air, and your arms are starting to move in a Chicken Dance fashion, take heart, and take your nearest freeway to Huntington Beach, for Old World is revving up the traditional Oktoberfest revelry for 2016.
Local
Local news from across Southern California
Day one was Sunday, Sept. 11, the stow-the-accordions date is Sunday, Oct. 30, and while Mondays and Tuesday are Oktoberfest-less, the various parties'll raise a stein from Wednesday through Sunday, with Kinderfest, the family happening, landing on the final day of each weekend. (Which also happens to be when the Dachshunds of Old World famously race, at 3 o'clock, so prepare yourself for some unparelled canine cuteness.)
Brassy bands'll break out the tubaful dance music and lederhosen shall be on full and fashionable display.
There are more Oktoberfest celebrations are oompahing around Southern California in 2016, from Big Bear Lake to Lake Arrowhead to Anaheim. While the parties tend to cluster close to the weekends, you'll want to check out the spot you're headed, to make sure the festivity is on, what's on the menu, who is on the stage, and whether that stein-holding competition, the one on your bucket list, is going down or not on the day you want to attend.
But like all revelries, Oktoberfest must bid auf wiedersehen sooner than we expect. Find your Chicken Dance before the old-time to-dos shimmy away for another year.
Copyright FREEL - NBC Local Media