Photos: Love Conquers All in This Anaheim Parking Lot, Where Couples Are Saying 'I Do'
Many long-planned and much-anticipated spring weddings were postponed due to a global pandemic, but true love will always find a way.
In Orange County, services are now being offered to couples whose appointments were postponed due to the outbreak and stay-home orders in Southern California. They're conducted at booths set up in the parking lot at the Honda Center in Anaheim, where couples exchange kisses through protective masks and a county staff members stays safe behind the window of a booth.
Sixty marriages can be conducted daily. One witness may be present for couples having a ceremony performed.
At any other time, these photos might be surreal sights. Now, it's just life in Southern California.
8 photos
1/8
2/8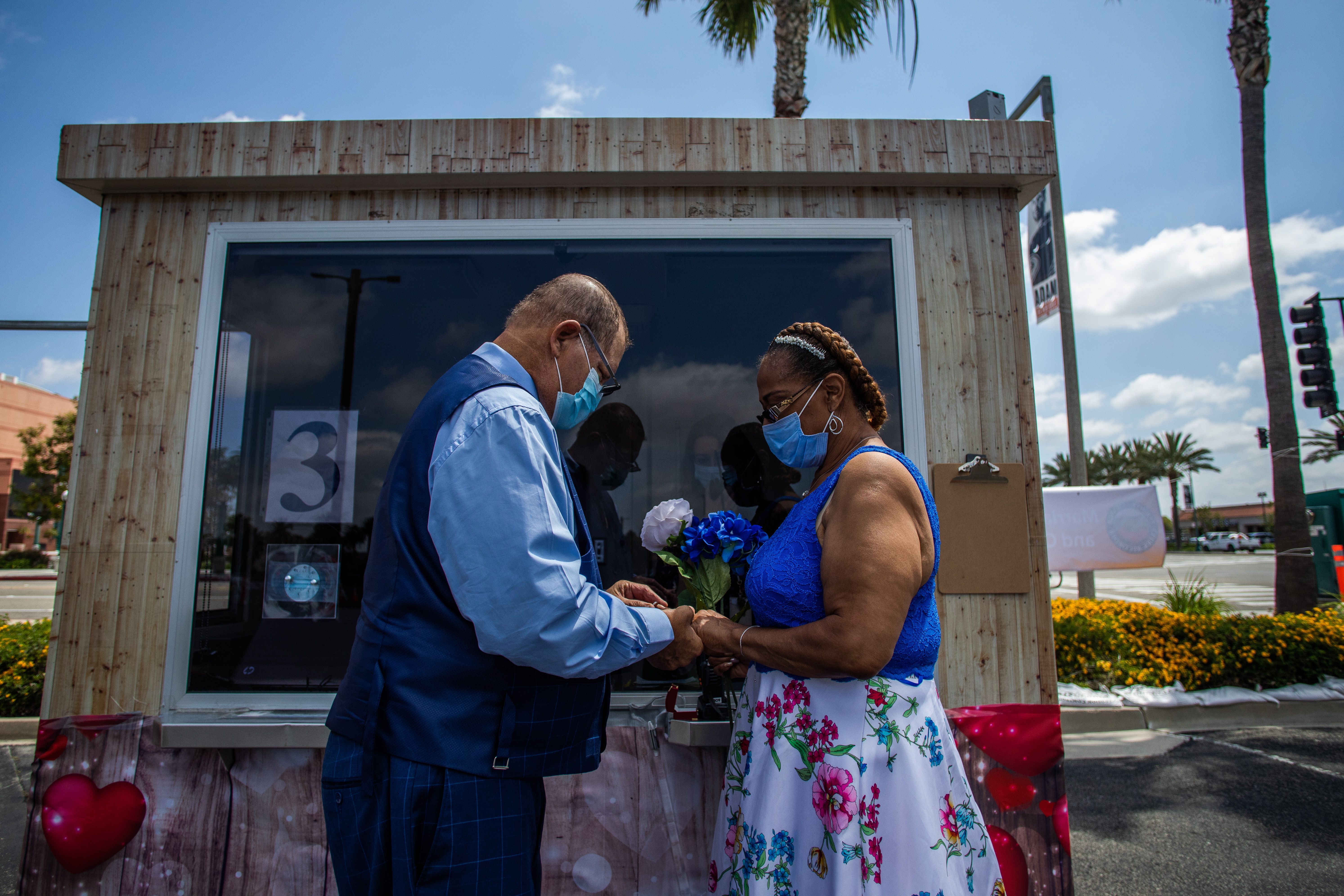 3/8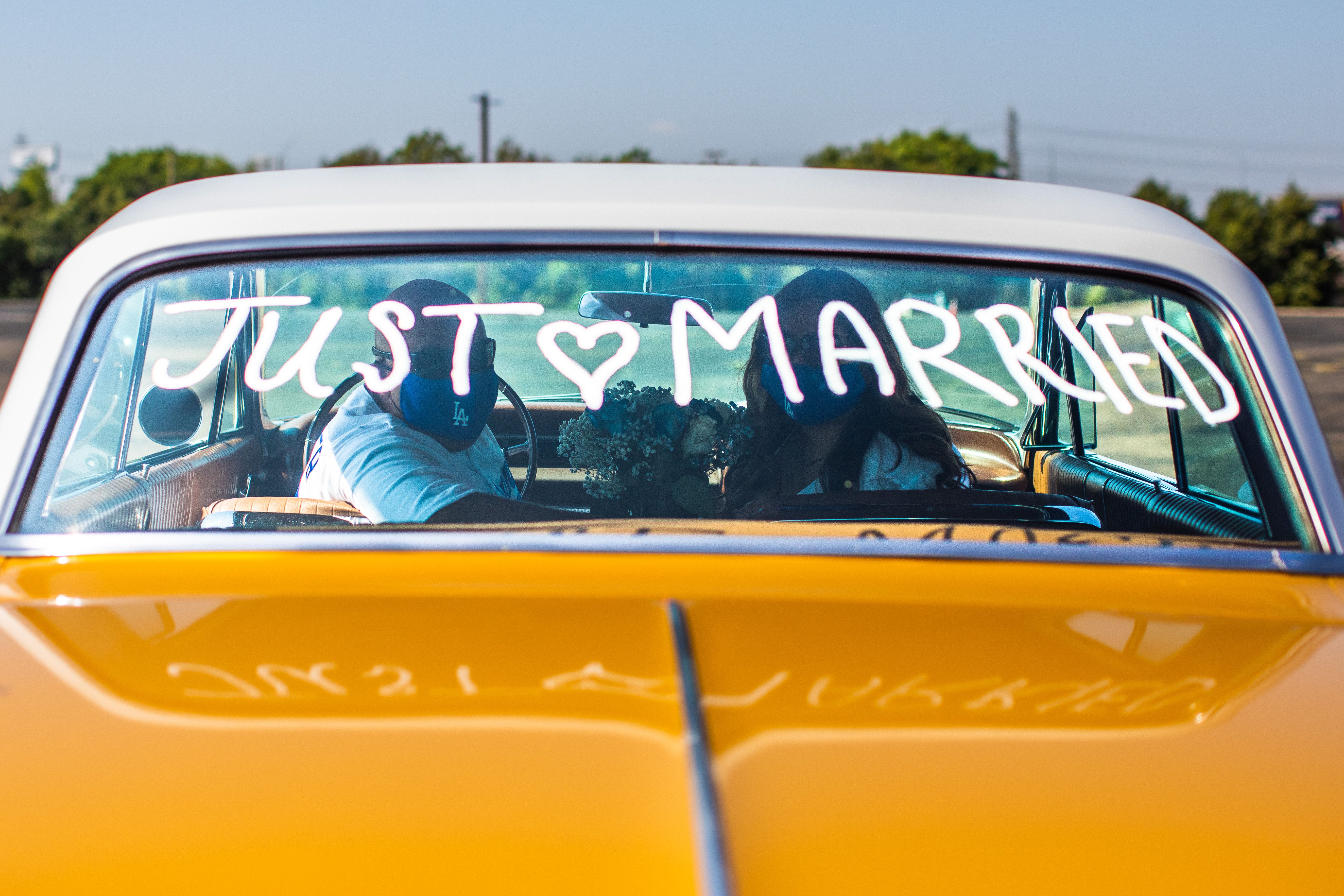 4/8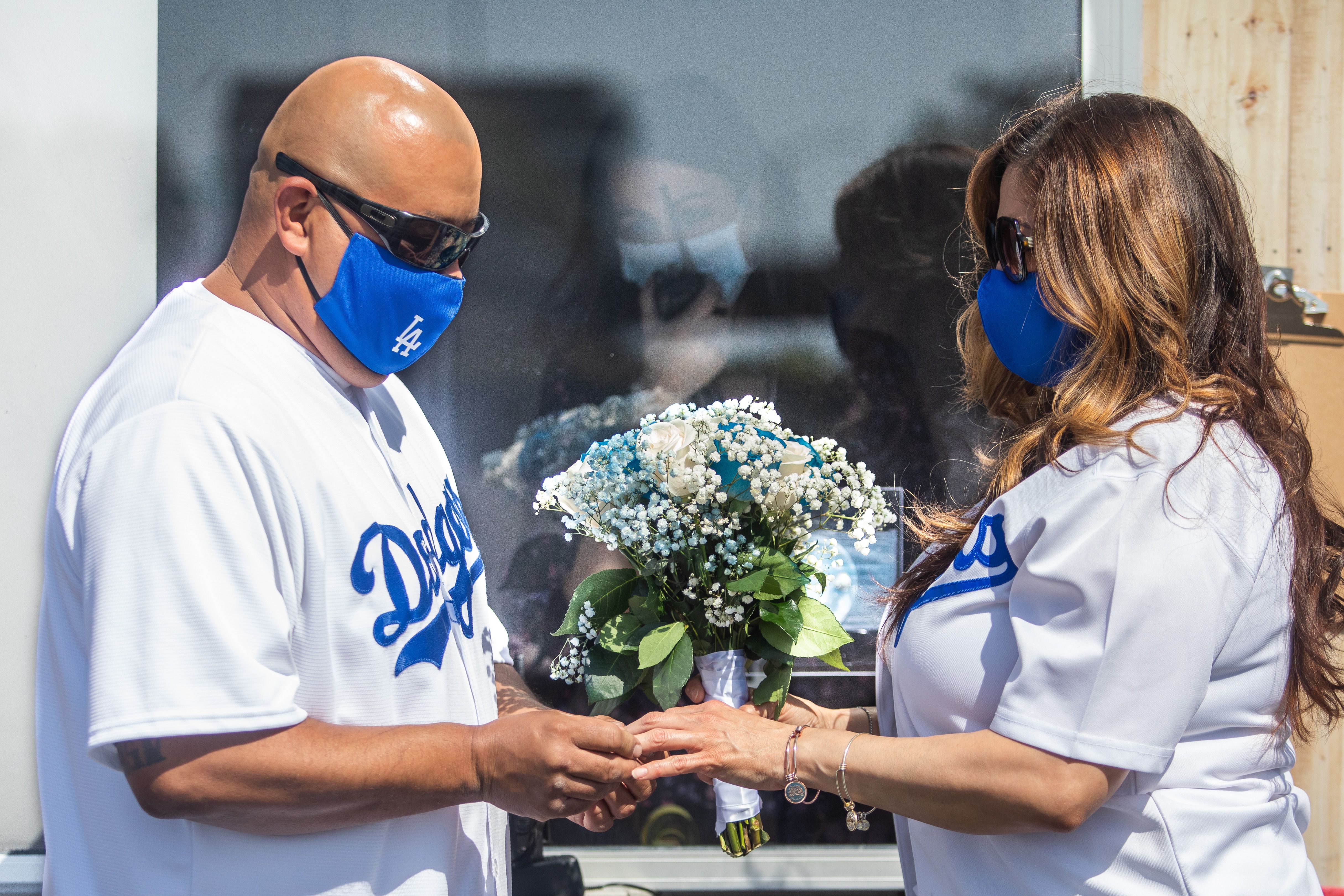 5/8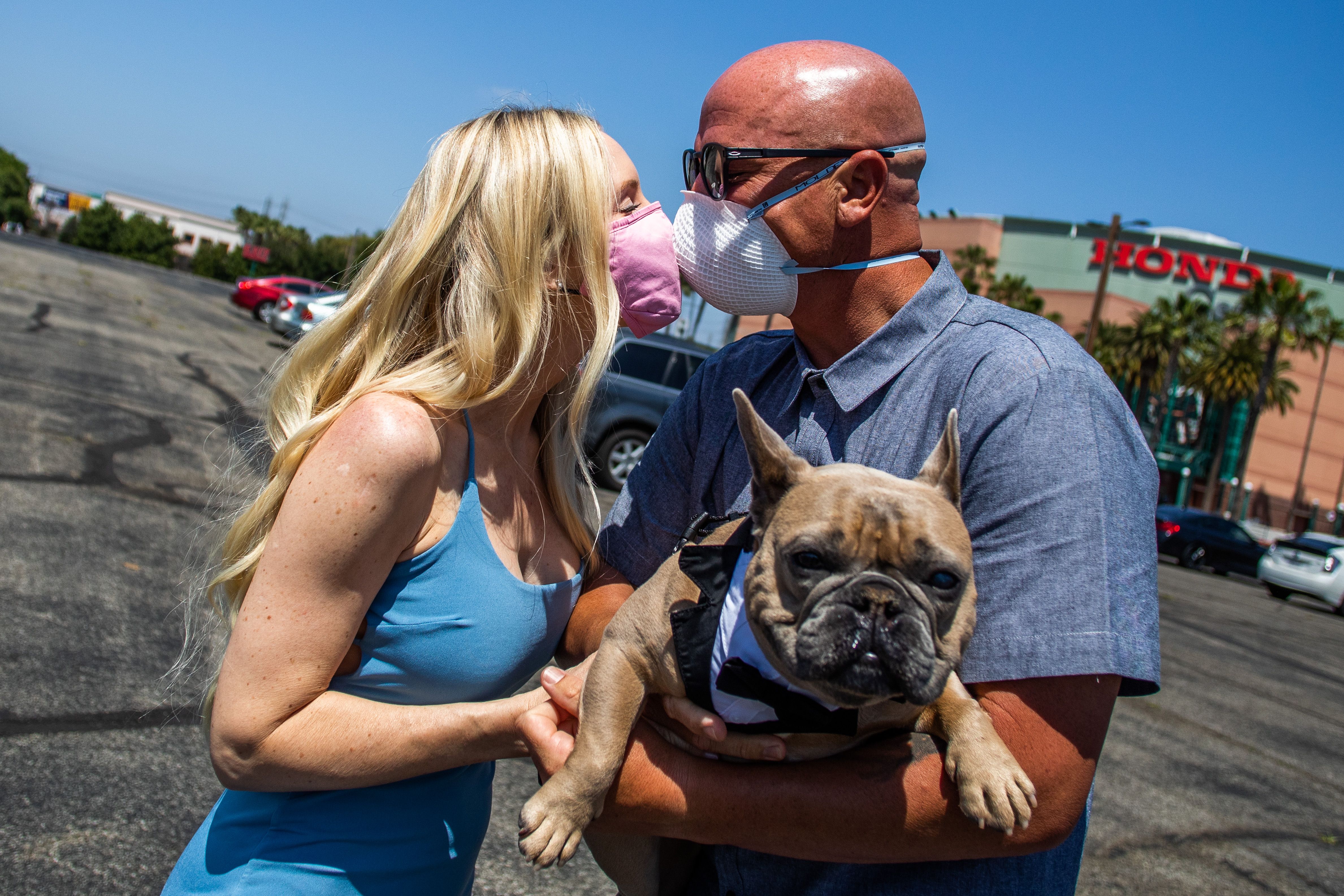 6/8
7/8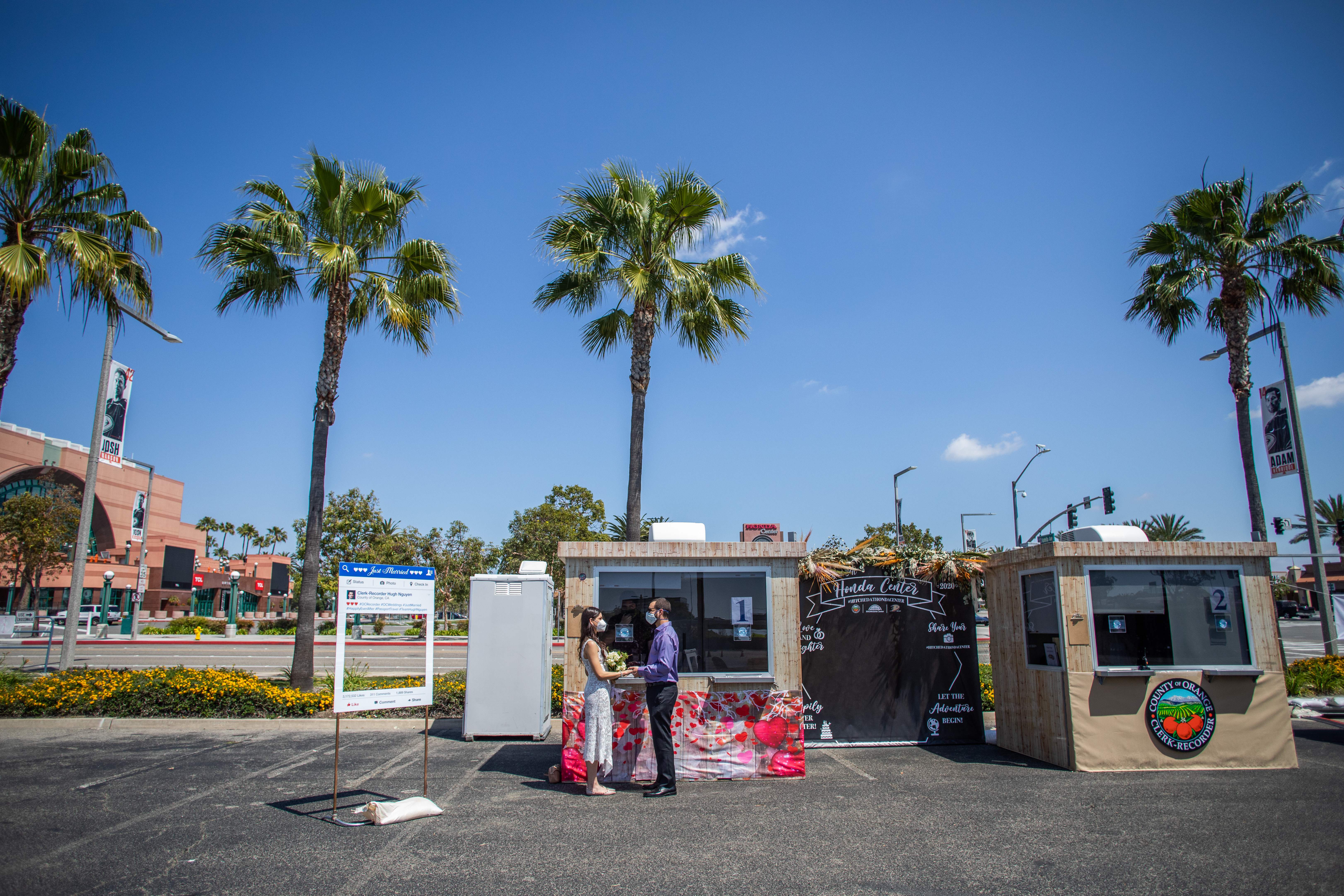 8/8
More Photo Galleries