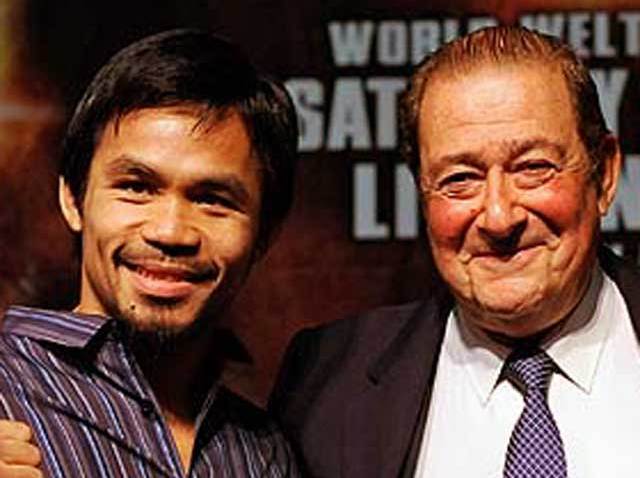 Bob Arum says the gloves are off -- for good this time.
The promoter for boxer Manny Pacquiao said Wednesday night that the fight between Pacquiao and Floyd Mayweather Jr. will not happen.

"The mediator called me and told me the fight was off," Arum told the LA Times. "The fight's off, Mayweather never wanted it. Manny wanted the fight. He was agreeable to terms."

We've heard this before, but it's the first time Arum cited retired federal judge Daniel Weinstein, who presided over a mediation to resolve several issues that involve drug testing.

The Mayweather camp wanted random blood and urine tests for both fighters until fight day. Pacquiao wanted neither boxer to be tested within 30 days of the scheduled March 13 bout.

After meeting with the mediator in LA, Pacquiao agreed to a final test 24 days before the fight. Mayweather rejected that compromise, leading to Arum's announcement.

We've yet to hear Mayweather's take on the mediation.

Some reports suggest the fight could generate at least $25 million for each fighter. ESPN reported that pay-per-view revenue would have eclipsed $200 million.

That beats the alternatives. Arum said he's trying to set up a match with super welterweight champ Yuri Foreman. As for Mayweather, he might be looking at a fight against 140-pound champion Paulie Malignaggi.