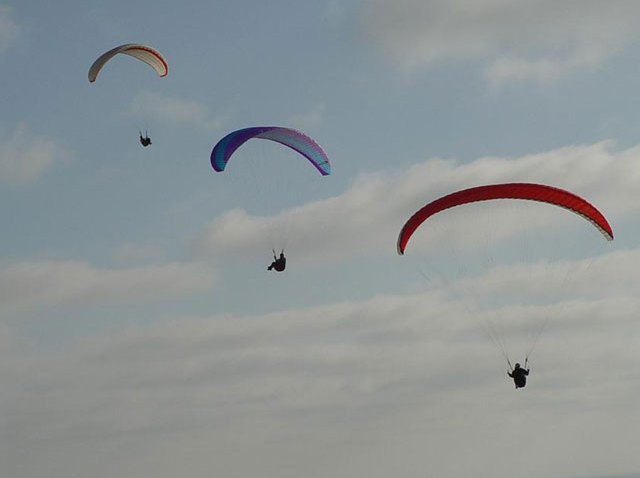 A paraglider fell to his death on Saturday after a strong gust of wind lifted his chute over 100 feet in the air. Authorities said the man then lost his grip and fell onto rocky Rancho Palos Verdes beach.
The Press Telegram reports that 44-year-old Seoung Man Lee of Torrance was pronounced dead at the scene around 6:25 p.m.
Lt. Cheryl MacWillie of the Coroner's Department said witnesses told investigators that Lee was not wearing his harness or his safety helmet as he was inspecting or preparing to store his paragliding apparatus close to the shoreline.
Local
Local news from across Southern California
He was holding onto both steering handles that were secured by lanyards when a sudden gust of wind inflated the canopy, MacWillie said.
Witnesses watched as Lee was catapulted into the air.
"It was pretty stressful as far as just witnessing it," said Joyce West, who was walking along the beach with her husband. "We were all standing around, `What can we do? What can we do?"'
West and her husband were walking past some paragliders before the accident. They turned around saw Lee in the air hanging from the sail.
West told the Press Telegram, "He was lifted from the beach and quickly gained altitude. After reaching about 100 feet, he lost hold of his grasp and fell to a rocky patch on the ground."
West said it just looked like Lee panicked because it took him only seconds to get all the way up to the point where he fell.
According to authorities, Lee was married, however his wife was not with him at the beach.