Lawyers for student victims of a teacher accused of sex abuse on Thursday said a parent had reported her child's mistreatment at a Wilmington elementary school years before it was uncovered by police.
They accused the Los Angeles Unified School District of purposefully failing to investigate the abuse by not following up on the complaint, which the attorney said was made by a parent in 2009 about teacher Robert Pimentel's treatment of her daughter.
Pimentel, who had worked for LAUSD since 1974, was arrested in January, about nine months after he was removed from his fourth-grade classroom at George De La Torre Jr. Elementary School during an investigation over accusations of sexual abuse against him.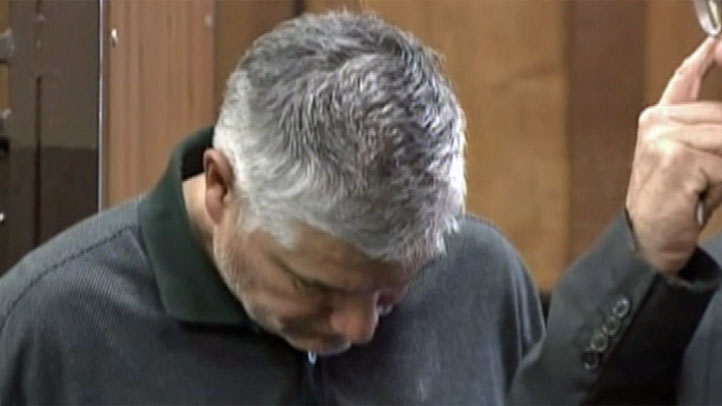 Pimentel, pictured below, faces multiple charges of abusing a dozen girls, plus charges related to an older alleged abuse crimes.

On Thursday, a group of attorneys told news media they believed LAUSD had "covered up" Pimentel's crimes at the school near the Port of Los Angeles.
Local
Local news from across Southern California
"As a result of our investigation in the George De La Torre … abuse by Pimentel, we have uncovered evidence that in the year 2009, the parents were complaining about a whole host of problems, including that one mother complained Pimentel touched her daughter inappropriately," attorney Luis Carrillo said.
Carrillo said he and other attorneys for the families believe that report about Pimentel to a district official must have been escalated to higher leadership levels, even to then-Superintendent Ramon Cortines.
"Those reports have never seen the light of day, they're buried and hidden in this building," Carrillo said, speaking in front of LAUSD's headquarters in downtown LA. "They don't want the community to know how miserably they failed to protect children."
The accusation, which echoes similar ones made by Carrillo and other attorneys just weeks ago, comes as the nation's second-largest school district faces continuing revelations of sex abuse at its campuses. Last week, the district announced a multimillion-dollar settlement of claims over abuse at Miramonte Elementary School.
Meanwhile, Carrillo has submitted a public records request to the school district seeking documents he believes will describe the parent's 2009 complaint about Pimentel, and he encourages news media to do ask for such documents as well.
David Holmquist, LAUSD's general counsel, confirmed at a news conference that a parent at the school had met with district officials in 2009, but could not say what was discussed.
Holmquist said all records related to Pimentel had been turned over to Los Angeles Police Department investigators.
He said the district would review the attorneys' records request.
Holmquist also said the district responds differently now than it did under 2009 policies, noting that the current superintendent, John Deasy, immediately removed Pimentel from the classroom and also fired George De La Torre Elementary Principal Irene Hinojosa for failing to report the abuse.
"When we learned of the allegations involving Mr. Pimentel, Superintendent Deasy acted swiftly and asked the board to dismiss the gentleman," Holmquist said.
A new investigative unit responds to all abuse claims now, Holmquist said.
The attorneys at the news conference Thursday referred repeatedly to a state audit issued in November that found fault with district handling of abuse claims, saying they were not properly reported to authorities.
"The state audit confirms everything we're saying," Carrillo said.
He called for Deasy to be removed.