Cities across Southern California are taking a second look at some questionable parking tickets as a result of an NBC4 I-Team investigation that exposed unfair ticketing by traffic officers.

Dozens of drivers are reacting furiously to the I-Team report on Monday that exposed how Los Angeles is writing tickets at malfunctioning meters, despite a new law forbidding broken meter tickets.
"They are notorious for issuing tickets at malfunctioning meters," Lorraine Petrie-Hadden posted on NBCLA's Facebook page. Other drivers are posting and emailing NBC4 about getting unfair tickets in other ways across the region.

"People are getting tickets that don't really deserve them," said Ira Rubenstein of Brentwood, who was ticketed while he still had time on a meter in Santa Monica.
Rubenstein emailed the I-Team a photo of the ticket with the parking meter right next to it, showing he still had a minute of time left.
The Brentwood resident says he contested the ticket with the photographic proof, but the Santa Monica Police Department didn't dismiss his ticket.
"I just expect more from our city," Rubenstein said.
The I-Team questioned Santa Monica officials as to why they ticketed a driver who had proof that the meter had not expired.
Local
Get Los Angeles's latest local news on crime, entertainment, weather, schools, COVID, cost of living and more. Here's your go-to source for today's LA news.
The Santa Monica Police Department told NBC4 on Wednesday it was dismissing Rubenstein's tickets after The I-Team's inquiry.
"Awesome," Rubenstein said after learning his ticket was cancelled.
Many postings on the NBCLA Facebook page slammed the city of LA for its ticketing practices.
"Never trust the government of the City of L.A." Steve Sotelo posted on NBCLA's Facebook page.
"LA is greedy," posted Angelo Codling.
"What a giant pay-to-play scam," Shawn Nee told the I-Team about a parking ticket he got in January.

Nee was ticketed for blocking a driveway, which is against the California Vehicle Code.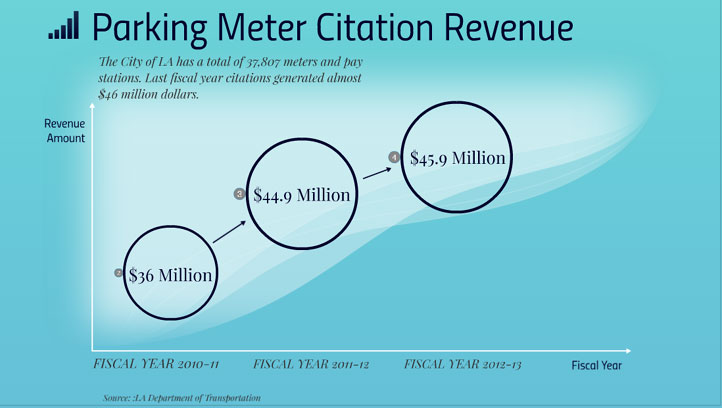 He contested the ticket and sent the city pictures showing his bumper was just a few inches into a driveway but not blocking any part of the entrance.
"I wasn't blocking the driveway," Nee told NBC4.

The city refused to dismiss his ticket. When the I-Team questioned the LA Department of Transportation (LADOT), the agency said Nee's ticket was issued properly because his car was partially blocking a driveway.
When asked for a definition of a "partial blockage," LADOT responded "there is no definition."

Nee plans to fight his ticket further, because he thinks it was unfair and wants his $68 citation refunded.
If you think you were wrongly ticketed, email the NBC4 I-Team at nbc4iteam@nbcuni.com.
How to pay a parking ticket with the city: Click Here
How to fight a parking ticket with the city: Click Here