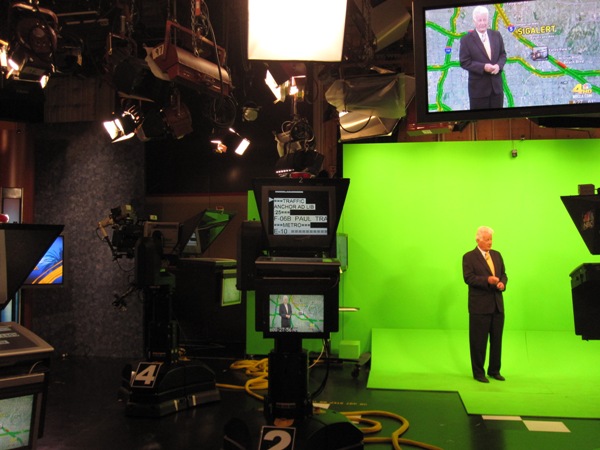 That baritone voice, saying, "Buckle up, be careful out there," has been silenced, but you can't help but hear it in your head as you drive a portion of the 55 Freeway in Orange County.
Paul Johnson, long-time traffic reporter for Today in LA, got his own freeway on Tuesday. The 55 Freeway between Chapman and Katella avenues is now called the Paul Johnson Memorial Freeway.
Johnson died of a brain tumor June 29, 2010, just a few months after he was forced to leave Today in LA to get treatment for his condition. His widow, Nancy, stood on the on-ramp to the southbound 55 at Katella Avenue for a brief ceremony Tuesday morning.
Local
Local news from across Southern California
"In a business that thrives on its breathless reporting of breaking news, developing stories, hourly updates, Paul defined the art of reassurance," said NBCLA Assistant News Director Keith Esparros, who spearheaded the effort to get the freeway signs installed.
Former anchor of Today in LA, Chris Schauble, offered up a blessing for the stretch of freeway.
"In his spirit, please continue to protect anyone who travels this road or who travels Southern California roadways knowing that he's still trying to keep them safe," said Schauble.
Nancy said Paul was aware of the effort to have the freeway named for him.
"I told him before he really got sick," she said. "I said 'Honey guess what? They're dedicating a part of the 55 Freeway to you,' and he said, in his words, 'Well I'll be damned.' And he was blown away."
And now, so is she.
"I mean, I travel to work this way every day," she said. "So today is really special to me and I know he's watching over us."