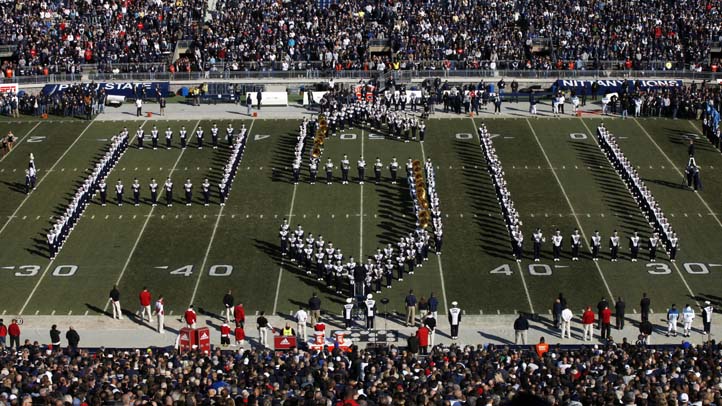 The Penn State University football team is still contending for its conference title and a major bowl opportunity. But it's hard to find anyone, including some of the team's fans, that are excited about that prospect.
Interim coach Tom Bradley said Tuesday that he has no plans to reject bowl opportunities, much less abandon the rest of the season. Some critics say that's exactly what should happen.
Among the bowl committees keeping a close watch on the situation, because of traditional conference ties, The Rose Bowl is near the top of the list.