The force returned to Los Angeles on Friday night when the Dodgers held their annual "Star Wars Night" at Chavez Ravine.
Many fans in attendance who ordered tickets through the team's website received a free Star Wars T-shirt featuring Chewbaca that read "Wookie Sensation."
Restaurants throughout Dodger Stadium featured Star Wars themed food and drink items and characters from the successful movie franchise were on hand to greet fans and throw out the first pitch on the field.
The Dodgers players managed to awaken the force from within during as the trailed the Arizona Diamondbacks 7-3 heading into the seventh inning stretch.
LA answered with five runs in the bottom of the seventh inning to recapture the lead as they went on to win 9-7.
Below are some of the best tweets and pictures from fans throughout the stadium as they enjoyed the Jedi and Stormtroopers throughout the night.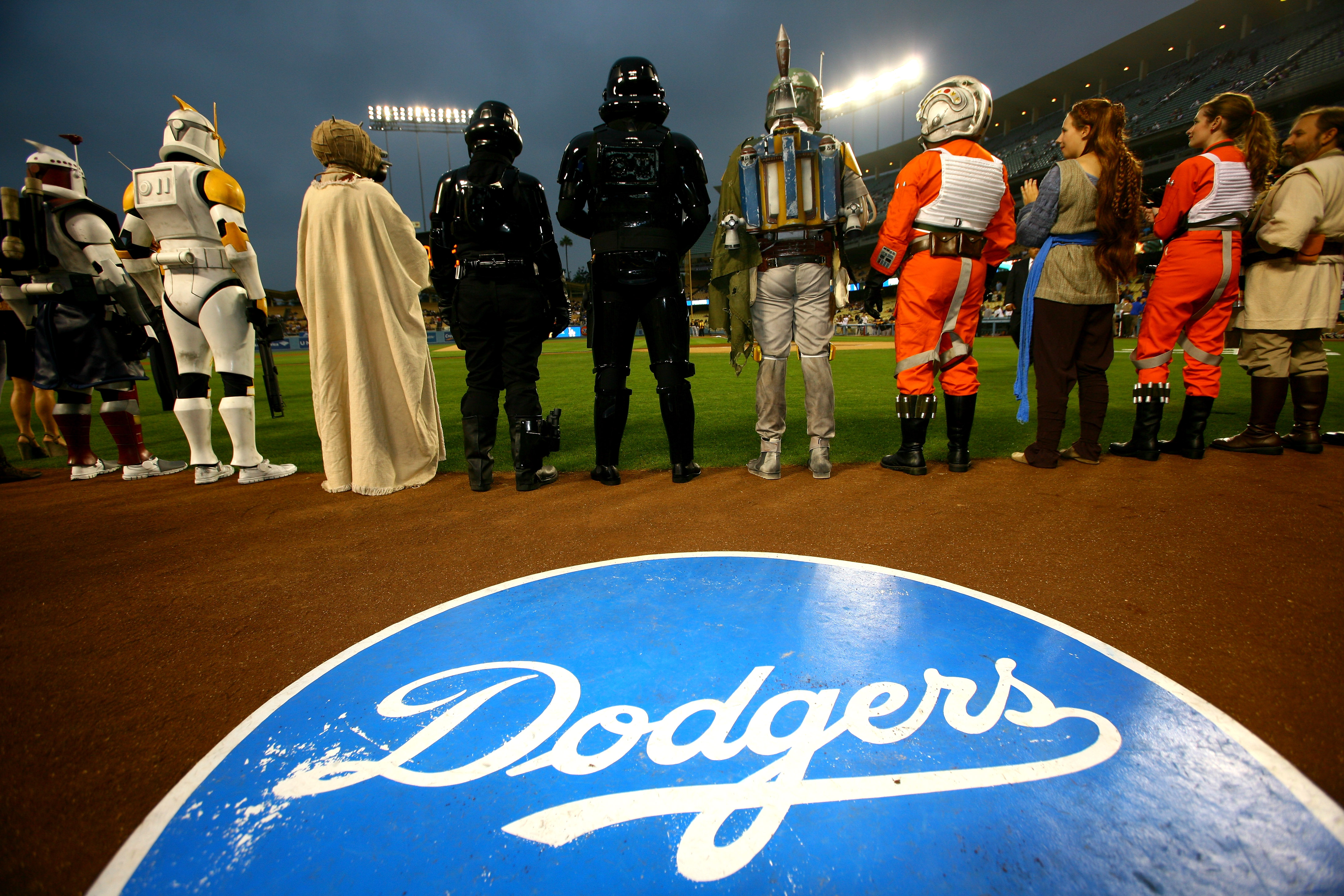 #StarWarsNight at @dodgers stadium tonight! #501st #starwars #darthmaul #sl68024 #501stlegion #dodgers #itfdb #gobl… pic.twitter.com/gO43F9JqaA — Sarah Waits (@graceon2lftfeet) July 30, 2016
Local
Local news from across Southern California
givin' #R2D2 a lil bit of ❤️love!
👸🏼🤖👸🏽@Dodgers thanks for hosting #StarWars night! It. Was. Awesome. ✨ pic.twitter.com/RHc0yYsg3A — Jessica Rosales (@JessRosales1) July 30, 2016
Star Wars night at Dodger Stadium!! #Dodgers #StarWars pic.twitter.com/a9g3UOh4k1 — Daniel Gutierrez (@TheeDannyG) July 30, 2016
My kind of team 😜 w/ @alliecine @robgokee @tinacesaward #dodgers #starwars pic.twitter.com/gnx239IM0x — Rachael Hip-Flores (@HipFlor) July 30, 2016
Even Mandolorians stop by Blue Heaven on Earth💙💙 #starwars #mlbmemorybank #WeLoveLA #mandomercs #itfdb⚾️ #dodgers pic.twitter.com/VLQGFD6kJh — Nikki A (@cheriarmour) July 30, 2016
Get a load of the #NERD! Oh wait, that's me. #StarWars #Dodgers pic.twitter.com/VUHhtYdNRi — Joshua Hardin (@Joshumz) July 30, 2016
If this isn't squad goals...we don't know what is. #StarWarsNight pic.twitter.com/4kHQJYY0yT — Los Angeles Dodgers (@Dodgers) July 30, 2016
This squad is pretty cool too. 👏 #StarWarsNight pic.twitter.com/Ha7604RtEB — Los Angeles Dodgers (@Dodgers) July 30, 2016