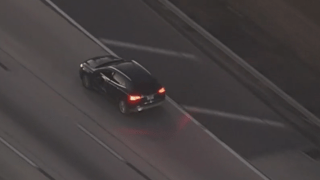 Police were chasing an SUV at high speeds, but have lost track of it on surface streets in the downtown area.
Los Angeles County sheriff's deputies were tracking a suspect traveling at high speeds on the westbound San Bernardino Freeway in the Rosemead area.
Sheriff's crews were monitoring the suspect from a helicopter as the suspect traveled at speeds topping 100 mph.