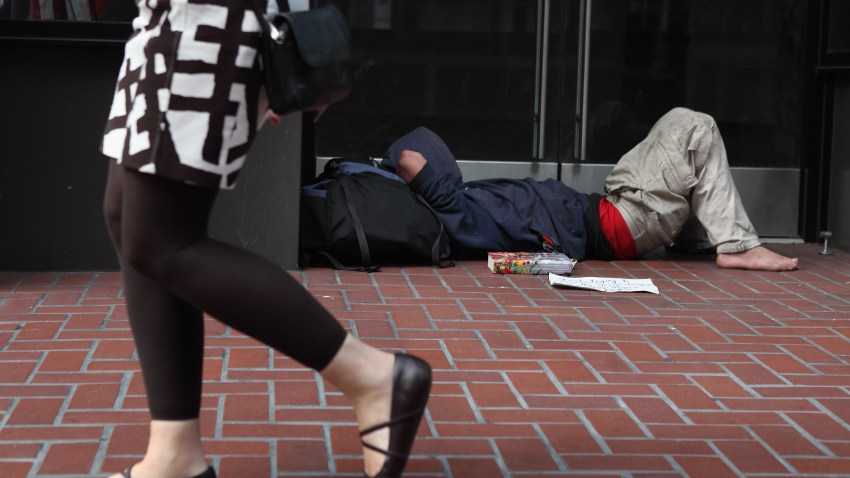 You may have heard worried news reports that 50 percent of Americans had either fallen into poverty or are considered low income.
UPDATE: Census Bureau clarifies poverty figures.
But while poverty in the United States is certainly an important issue, those figures appear to be wrong, perhaps based on a misunderstanding of the data by journalists who did not go back to the source to doublecheck their figures, said analysts at the U.S. Census Bureau district office in Los Angeles.
Local
Local news from across Southern California
NBCLA worked with three data analysts at the Census Bureau to check the data, and the real figures do indeed appear to be quite different.
According to the latest Census data, about 49.9 million Americans - about 13.8 percent - are living below the poverty line. Another 53.8 million - about 18 percent - are considered low income because they earn less than twice the poverty level.
That's a total of 31.8 percent, far lower than the dramatic figure of 50 percent that was included in more than 300 online news reports, and multiple TV news broadcasts, including Thursday's "Today in LA."
The percentages are similar in California.
Of the 35.8 million people living in the state, about 4.9 million are living below the poverty line, the Census data shows. Another 6.9 million are considered low income.
In Los Angeles County, 1.5 million out of 9.6 million people live in poverty. Another 2.1 million are low income. That brings the total of people in the county who are low income or living in poverty to 3.6 million, or about 37.5 percent.
Data analysts at the Census Bureau think that early wire service reports on a study they released last week were based on a misunderstanding of the data. That study was meant to show how many American households lived in neighborhoods where more than 20 percent of the population were in poverty.
Some reporters, the analysts reasoned, may have mistakenly added together numbers showing the percentages of poor and low income people living in the poorest districts.
Here is a link to data showing the actual poverty rates for Southern California.
Follow NBCLA for the latest LA news, events and entertainment: Twitter: @NBCLA // Facebook: NBCLA