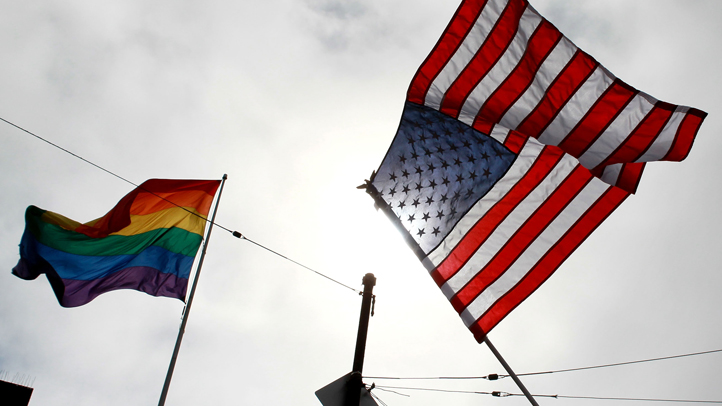 Facebook profile pictures began changing to reflect attitudes toward same-sex marriage Tuesday when California's same-sex marriage ban went before the Supreme Court.
Full Coverage: Prop 8
The red square with a pink equal sign inside is the work of the Human Rights Campaign -- a modified version of the logo the organization uses on a daily basis that was launched Tuesday morning.
Local
Local news from across Southern California
The HRC, founded in 1980, is a lead lobbying group that represents gay, bisexual, lesbian and transgender communities. It's difficult to track how many people are using it as their profile photo, but within 24 hours the original post on HRC's Facebook page had more than 55,000 shares and 16,000 likes.
As for reaction on Twitter, Topsy Labs in San Francisco is analyzing same-sex marriage tweets.
"We're seeing high conversation today more conversation than any other day in past two and a half years related to gay marriage," said product vice president Jamie De Guerre.
By 5 p.m. Tuesday, 800,000 people tweeted about marriage equality. The majority are supportive of same sex couples, according to Topsy.
Expect more social media reaction Wednesday when the Supreme Court hears arguments on the federal Defense of Marriage Act. The hearing comes a day after attorneys for supporters and opponents of Prop 8 -- California's same-sex marriage ban that was approved by voters in 2008 -- argued their cases before the Supreme Court.
Decisions in the same-sex marriage cases are not expected until July.