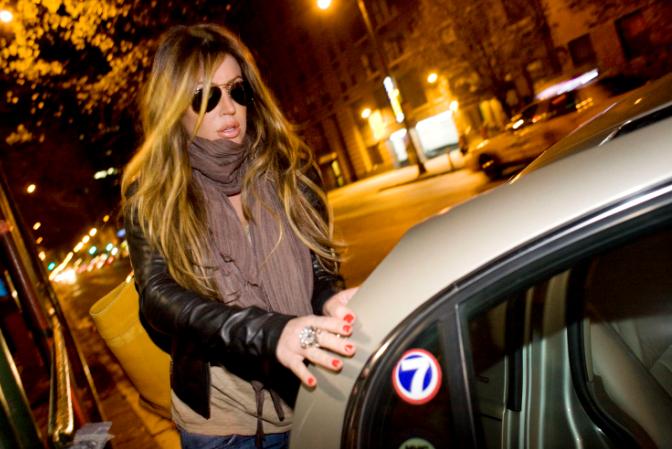 The lawyer for the nightclub hostess first linked to Tiger Woods abruptly canceled a press conference in which she had planned to make a statement about the alleged affair.
Gloria Allred called off the news conference for her client, Rachel Uchitel, citing "unforeseen circumstances."
"The National Enquirer" first reported news of Uchitel's alleged affair, which she has called "ridiculous."
Local
Local news from across Southern California
On Thursday, TMZ.com reported that Uchitel now claims she lied when she denied the affair with Woods. The website, citing "sources," reported that a fight prior to Woods' crash was over text messages between Woods and Uchitel.
Two other women have been linked to the golf star in reports.
On Wednesday, Woods wrote: "I have let my family down and I regret those transgressions with all of my heart. I have not been true to my values and the behavior and personal failings behind closed doors with my family. Those feelings should be shared by us alone."
Woods was supposed to be in the LA area, too, this week for the Chevron World Challenge in Thousand Oaks. He's the charity event's host.

Woods withdrew from the event earlier this week, citing injuries suffered in the crash.
Uchitel, the 34-year-old Manhattan club promoter, was the first "other woman" to be linked to Woods.
A 24-year-old West Hollywood cocktail waitress told Usmagazine.com Wednesday that she and Woods had a 31-month-long tryst and that she met the athlete at a nightclub in Las Vegas two months before his wife gave birth to their first child. There has been no confirmation of the US story or whether the voice on a voicemail recording cited by the magazine is actually Woods.
The woman, Jamie Grubbs, is a 2003 Escondido High School graduate.

A marketing manager at a Las Vegas nightclub, Kalika Moquin, neither confirmed or denied having a romantic relationship with Woods when asked by Life & Style magazine.