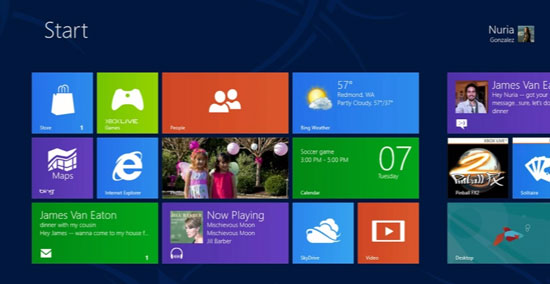 Windows 8 is coming. Windows 8 is coming. And for users updating from an older version of Windows (for a limited time), it'll cost only $40. So when should you start cleaning up your hard drive? Microsoft says Windows 8 will launch by the end of October.
Announced this week, Microsoft revealed that the final build of Windows 8 will be unleashed on OEM partners (original equipment manufacturers) in August to give them enough time to integrate the operating system into PCs for an October release.
If you've been following along, you'll know that the face of Windows 8 is a radical departure from the Start menu and desktop interface that many PC users have grown accustomed to over the last few decades.
Local
Local news from across Southern California
There will be two main builds of Windows: "RT" for ARM-powered tablets that strictly stick to the Metro interface and "Pro" which includes the classic desktop view and runs all Intel x86 apps.
The timing of Windows 8 is par for the course for a major operating system release from Microsoft. The final build of Windows 7 was released on July 22, 2009 to PC makers and shipped to the public on October 22, 2009.
Who's excited for Windows 8? I have to say, Windows 8 represents such a new strategy for Microsoft — a direct charge at the consumer with an attractive and fresh interface that Windows 8 will have my money on day one.
Wired, via ReadWriteWeb