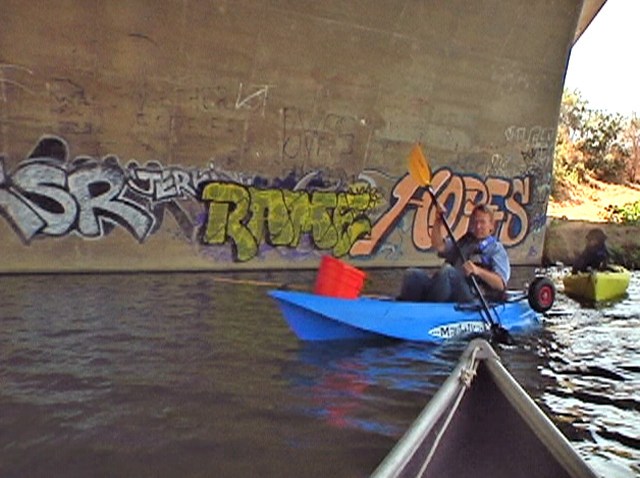 Right now it isn't easy getting out on the L.A. River. One has to sneak through the brush and under the freeway to launch out canoes and kayaks, but that could all change.
Until now, boating and fishing was not allowed in the river, but last month the EPA designated that the L.A. River is a "navigable waterway," instead of a flood-control channel.
Now Councilman Ed Reyes is proposing a motion which would to decriminalize non-motorized boating in the Los Angeles River.
Local
Local news from across Southern California
But George Wolfe hasn't been sitting around waiting for politicians to wade through the red tape, he's asked the Army Corps of Engineers if it's ok to conduct his LA River expeditions. There answer has been a definitive maybe, so launch he does.
"They will neither grant or deny permits to access the river," said Wolfe, of LA River Expeditions.
Some people already play along the banks of the river and fish, but mostly the river is filled with trash and debris. Plastic bags by the thousands, and sand bars made out of half submerged shopping carts. The litter and trash a testament to a river the city thought best to de-naturalize decades ago.
"L.A. was initially supposed to be a city of nature. It was marketed as 'come to L.A. Escape suburbia, escape cement. Then we chanalized the river and we cemented the whole city," according to Thea Mercouffer.
Mercouffer is working on a documentary about this ignored natural resource. Both she, and her husband George, hope that L.A.'s urban dwellers will come to think of the river as more than a culvert that smells with the rain, and occasionally causes a swift water rescue. They hope it could be something people could actually enjoy, like other cities which have a river running through them.
"Once you're exposed to it, it gets in your skin and then you start to go, 'that's a whole stretch of river that nobody even knows about.' There are millions and millions of people surrounding us right now and one infinitesimal percent of them know that this is here to be enjoyed," Wolfe said.
For now the L.A. River expeditions are the safest way to discover a beautiful river, hiding in plain sight.