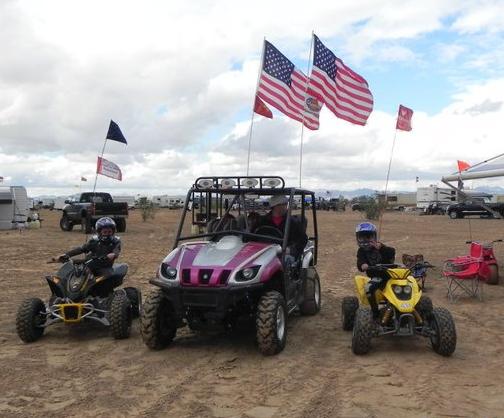 It may have absolutely poured all across Southern California over the weekend, but that didn't stop some good old-fashioned fun in the sand.

The Imperial Sand Dunes Recreation area -- commonly known as "Glamis" was rocking over the weekend with tens of thousands of off-road enthusiasts. Regulars tell us President's Day weekend is one of the biggest in Glamis.

Incidentally, US Secretary of the Interior visited the dunes Sunday as part of the Obama Administration's America's Great Outdoors initiative. Salazer and Bureau of Land Management chief Bob Abbey toured the area, and Salazar raced over the dunes in a sand rail.
The Los Angeles Times says Salazer and Abbey stressed that motorized recreation fits into the Obama administration's vision of America's Great Outdoors, a conservation and health initiative rolled out last week that is heavy on land preservation.

Copyright AP - Associated Press