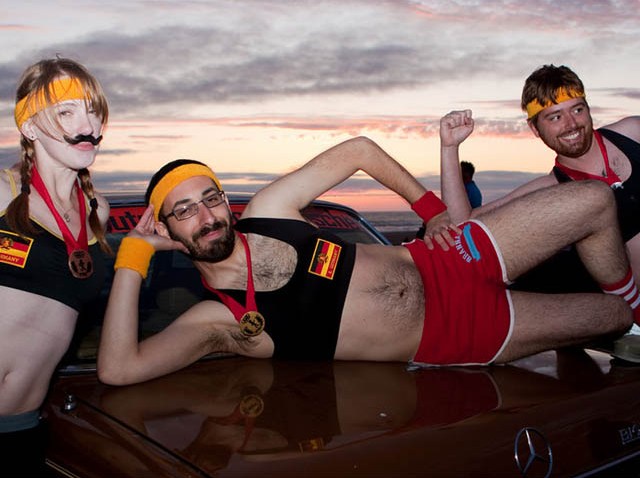 From the brains behind our favorite water-gun tournament and Wiimbledon (not to be confused with Wimbledon), comes the Rental Car Rally.
And yes, it's exactly what it sounds like.
"RCR is a weekend-long, backroads-mostly driving competition between 100+ crazily festooned teams competing for thousands of dollars in cash and a golden gas pump," according to organizers.
Local
Local news from across Southern California
Or in other words, it's what you're doing the weekend of June 18.
New York, Chicago and San Francisco have already had their turn. Now, Los Angeles will get its chance to host.
The event spans from LA to Tombstone, Ariz. The exact start and finish lines have yet to be revealed. Along the way, teams will have to hit certain checkpoints, including a real-life ghost town and a bar made of car parts.
In full disclosure, one of the rally's organizer works for our sister station WMAQ-TV in Chicago. And despite our best efforts, he is still refusing to reveal the other checkpoints.
Remember, this isn't a race. Races are dangerous and encourage speeding. Think of this as an automotive celebration of the absurd. The goal is to complete the journey via the shortest route possible while doing it in style. There'll be two winning teams, a grand champion and a style champion.
Tickets are $179, which covers one vehicle's entry and unlimited teammates. Plus you'll want to factor in other costs: fuel, food, hotel and possibly bail.
And despite the name, if you're not up for renting a car, you may use your own vehicle.
Registration is available online.
To get a better taste of the madness you'll be signing up for, check out this video from a previous rally (Warning: contains adult language):