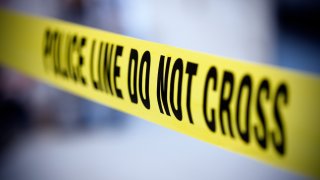 A report of an armed suspect in a Sylmar neighborhood Monday triggered the evacuation of Sylmar Charter High School today before the man was safely taken into custody, authorities said.
Police received reports of a man waving a knife at passing vehicles about 12:30 p.m. near an apartment complex in the area of Sayre Street and Dronfield Avenue, according to Officer William Cooper of the Los Angeles Police Department's Media Relations Division.
Officers who responded to the area and attempted to make contact with the man noticed that he was also armed with what appeared to be a rifle, authorities said.
Police established a perimeter around the apartment complex and requested backup from SWAT and K9 units, Cooper said. The high school was placed on lockdown as a precaution, and staff and students were evacuated about 2:20 p.m., according to a Los Angeles School Police Department statement.
Police took the suspect into custody about 2:55 p.m. without further incident, Cooper said, and the campus lockdown was subsequently lifted. The suspect's name was not immediately released.