Los Angeles Police Chief Charlie Beck told reporters Thursday morning that investigators are not ready to send the case against Giovanni Ramirez to the District Attorney's office. Ramirez is the prime suspect in the brutal beating of Giants fan Bryan Stow.
Beck also said he's confident the right person has been arrested in the case, adding his investigators exceeded standards for making an arrest.
The 31-year old Ramirez was part of a lineup Wednesday night at the Men's Central Jail. Police and attorneys are bound by an agreement not to say what happened at that lineup.
Timeline: The Bryan Stow Case
But neither side backed down from their positions.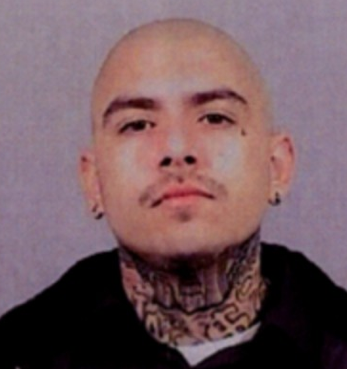 "I think we have an innocent man," pronounced Anthony Brooklier, now working as defense attorney for Ramirez (pictured, right).
The LAPD didn't back down either, releasing a prepared statement saying that investigators were "satisfied with the results" of the lineup. But neither side gave any details.
Brooklier was one of three attorneys who witnessed the lineup, which was to determine if one or more witnesses to the Dodger Stadium opening day beating could pick out the man arrested as Suspect No. 1, the man on the left of the now familiar billboard with the small mark under his left eye.
It was a resemblance first reported by the parole agent of 31-year-old Giovanni Ramirez, who police found Sunday in East Hollywood.
At the time, LAPD Chief Charlie Beck stressed investigators were still seeking additional information and suspects, but did express confidence.
"I just think it's a mistake," Brooklier said. "He wasn't at the game. I think he's got a tremendous alibi. He is willing to take a police polygraph. I've never had anybody said that to me in almost 40 years that I've been practicing criminal defense."
Local
Local news from across Southern California
Attorneys and family members have been planting seeds of doubt.
"Take another look," urged Soledad Gonzalez, the suspect's mother.
An attorney for Ramirez's young daughter insists he has a solid alibi. Ramirez, he said, maintains he was not at the stadium, instead spending the evening with his daughter at his aunt's apartment.
Police acknowledged Tuesday that the District Attorney's office is not prepared to file a case against Ramirez without additional evidence.
Attorney Louis Shapiro has been following the case as an independent analyst. He thinks he sees some weaknesses in the case.
"There's no blood, no DNA recovered," said Shapiro. "It's all about ID in this case. And if the ID does not match up, there's not much left."
For now, Ramirez remains inside Men's Central Jail on a parole hold, as the possibility looms that the investigation into the stadium beating may be back to square one. But if that's the case, LAPD brass isn't saying it publicly.