Authorities announced a $50,000 reward Wednesday as they renewed their search for an elusive serial killer they say committed at least 12 homicides, 45 rapes and dozens of burglaries across California in the 1970s and 1980s.
The case has grown cold for the killer known by at least four nicknames over the decades.
He was dubbed the East Area Rapist after his start in Northern California. The Original Night Stalker after a series of Southern California slayings. The Diamond Knot Killer for using the elaborate knot to bind two of his victims. And most recently the Golden State Killer.
[LA GALLERY] Golden State Killer: Evidence, Victims in Decades-Old Case
He's linked through DNA and other evidence to more than 175 crimes between 1976 and 1986, officials said.
Aside from the reward for his arrest and conviction, the FBI also has a new website with maps locating the murders and rapes, sketches created by three witnesses, video interviews with investigators and audio interviews with two survivors. It also made him the number one option on its major crimes tip line, 800-CALL-FBI.
The FBI is launching a nationwide social media campaign and releasing an online mini-documentary and podcast at fbi.gov/sacramento.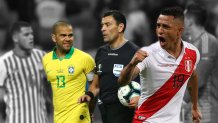 It's the latest of numerous attempts to identify the man who started in 1976 and 1977 by terrorizing suburban bedroom communities east of Sacramento and as far south as Stockton and Modesto in the Central Valley.
Local
Get Los Angeles's latest local news on crime, entertainment, weather, schools, COVID, cost of living and more. Here's your go-to source for today's LA news.
The masked rapist, armed with a gun, would break into homes while single women or couples were sleeping. He would tie up the man and pile dishes on his back. He would then rape the woman while threatening to kill them if the dishes tumbled.
Investigators believe the rapes, and dozens of burglaries often used to case neighborhoods, escalated in 1978 when he fatally shot U.S. Air Force Sgt. Brian Maggiore and his wife Katie as they walked their dog.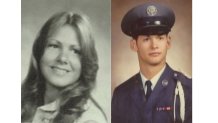 They believe he soon moved on to commit several rapes in the San Francisco Bay Area before heading to Southern California.
It wasn't until 2001 that new DNA testing linked him to at least six Southern California homicides between 1979 and 1986. In each case, the killer broke into a house at night and raped the female victim first.
Investigators believe he also committed another four unsolved Southern California homicides because of similarities in evidence or his methods.
The Southern California killer had been called the Original Night Stalker, to distinguish him from the Night Stalker, Richard Ramirez, who died of cancer in 2013 before he could be executed for committing 13 mutilation murders in 1984 and 1985.
The elaborate diamond knot was used to tie up a Ventura couple before they were beaten to death with a fireplace log in 1980. That killer was later also discovered to be the same man that authorities in recent years have taken to calling the Golden State Killer to reflect his crimes across California.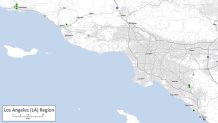 The unsolved crimes prompted lawmakers to consider changing state law in 2002 to let jailers use force to take DNA samples from inmates. Investigators wanted to take a sample from Paul "Cornfed" Schneider to see if he was the Original Night Stalker.
Schneider gained notoriety that year as the adopted son of two San Francisco attorneys convicted in a high-profile dog-mauling case who were raising Schneider's dogs while he was in custody. But there was no DNA match between Schneider and the Southern California slayings.
The crimes also helped spur a 2004 ballot initiative expanding California's law requiring felons to provide DNA samples for a state database.
If he's still alive, the killer would likely be in his 60s. He was described at the time as white, between 5 foot-8 inches and 5 foot-11 inches tall and weighing 150 to 175 pounds — a description so broad that it hasn't helped solve the crimes.
[2016 UPDATED 12/20] 2016 Southern California Year in Photos
Copyright AP - Associated Press