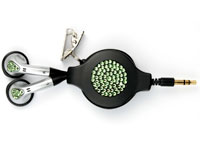 The Ringling Bros. and Barnum & Bailey circus is set to open its annual show at the Staples Center Wednesday, but animal-rights groups plan to protest.
"The Greatest Show on Earth" is presenting "Dragons," an event celebrating the Chinese year of the dragon. It runs from July 11 to July 17.
"We will be protesting tonight. It brings the public attention to what's going on," said Bill Dyer, Southern California Regional Director of In Defense of Animals, a group whose mission is to end animal exploitation, cruelty and abuse.
Local
Local news from across Southern California
Dyer said she hopes that the number of protesters will improve this year.
"Last year, we had 500 activists show up and that broke the record. We hope to beat that this year," Dyer said.
"I don't know if everyone who hears our message are happy about it," said Tina Locklear, president of Orange County People for Animals, which is also planning to protest. "I've spoken to some people at a circus and given them information and they've left."
In spite of annual protesting, "attendance is up" and the circus expects tens of thousands of people to attend, said Stephen Payne, the Vice President of Corporate Communication of Feld Entertainment, which owns the circus.
Accusations of animal abuse by the circus are unfounded, said Payne.
"We think they are misguided and wrong. We just urge everyone to come and see for yourself," Payne said. "We pride ourselves on excellent value for families."
The Ringlings bought the Barnum & Bailey Circus in 1907. They conducted the circuses separately but found it difficult to run two different circuses due to wartime conditions, labor shortages and rail travel complications, according The Ringling site.
In 1919, they decided to combine the shows and debuted as The Ringling Bros. and Barnum & Bailey.
After its shows in Los Angeles, the circus will continue to Ontario and Anaheim.
Staples Center (map).
Follow NBCLA for the latest LA news, events and entertainment: iPhone/iPad App | Facebook | Twitter | Google+ | Instagram | RSS | Text Alerts | Email Alerts