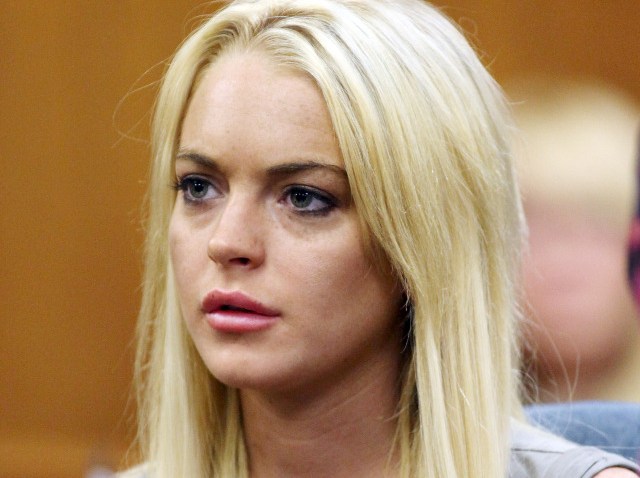 District Attorney's Office investigators plan to conduct further inquiries into a skirmish between Lindsay Lohan and a Betty Ford Center worker before deciding whether any criminal charges are warranted,a spokesman said Wednesday .

John Hall with the District Attorney's Office said prosecutors have reviewed the case, ``and some further investigation needs to be done.''

``Our bureau of investigators will be doing that,'' Hall said.

Hall could not provide a time line for when the DA's investigation would be complete.

The Riverside County Sheriff's Department has recommended that the actress be charged with battery for the Dec. 12 dust-up with technician Dawn Holland -- a skirmish that could put the singer in danger of being found in violation of her probation in Los Angeles County. Holland has been fired by the Betty Ford Center for speaking to the media about the confrontation.

The Sheriff's Department forwarded the results of its investigation to the District Attorney's Office last week.

Lohan, 24, left the Betty Ford Center on Jan. 3 after a roughly three-month stay. She is due back in court in Beverly Hills on Feb. 25.

Beverly Hills Superior Court Judge Elden Fox previously indicated that if Lohan successfully completed the drug-treatment program and did not drink alcohol or use any drugs, she would be placed on unsupervised probation. He also warned Lohan that she could be sent to jail for 180 days if she violated her probation again.

If charges are filed against her in Riverside County and she is convicted, it could constitute a probation violation.

During the exchange with Holland, the Betty Ford staffer allegedly confronted the actress about returning after curfew to her sober-living home. The worker wanted Lohan to take a Breathalyzer test, and the two fought briefly, with Lohan allegedly hurting Holland's wrist, officials said.

In the weeks since, Holland has given interviews indicating that she did not want to press charges against Lohan.

Lohan served 13 days of a 90-day jail term earlier last year for violating her probation in a pair of driving under the influence cases from 2007 by missing multiple classes in a court-ordered alcohol education program, then spent just over three weeks in a rehabilitation program at Ronald Reagan UCLA Medical Center.
Copyright CNS - City News Service