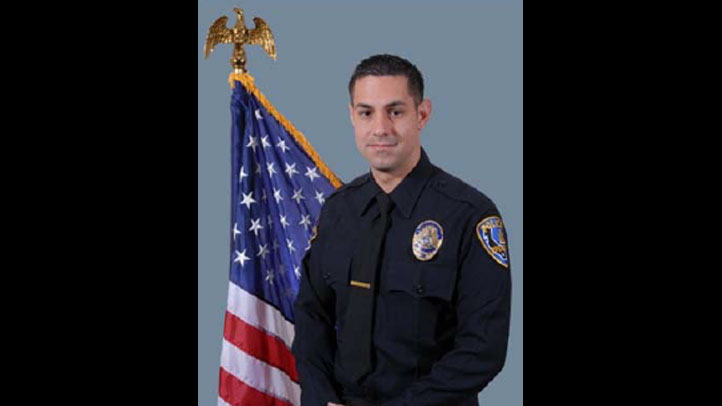 A Riverside officer wounded in a shooting that involved a fired Los Angeles Police Department officer who was the subject of a Southern California manhunt is recovering at home after his release from a hospital.

Officer Andrew Tachias, 27, underwent surgery last week and faces a lengthy recovery, his sister said in an interview with KPCC. His partner, Officer Michael Crain, was killed in the Feb. 7 ambush shooting during the initial stages of the manhunt for ex-officer Christopher Dorner that ended about a week later with a deadly shootout and cabin fire near Big Bear.

Tachias and Crain, 34, were attacked by Dorner in what police described as an "ambush" early Feb. 7 at a Riverside stoplight. Earlier that morning, Dorner opened fire on two Los Angeles Police Department officers in Corona who were part of a security detail for subjects named in a manifesto that outlined the former officer's revenge plot.

A taxi cab driver who witnessed the shooting came to the officers' aid and used the squad car's radio to request assistance.
Patricia Tachias told KPCC that her brother suffered two broken arms and had one of his shoulders replaced. He hopes to return to duty, she added.

Tachias was sworn in with the Riverside Police Department about two months before the shooting. He previously worked with the Inglewood Police Department.

Tachias was born in West Covina and attended the University of California, Riverside, where he was a community service officer.