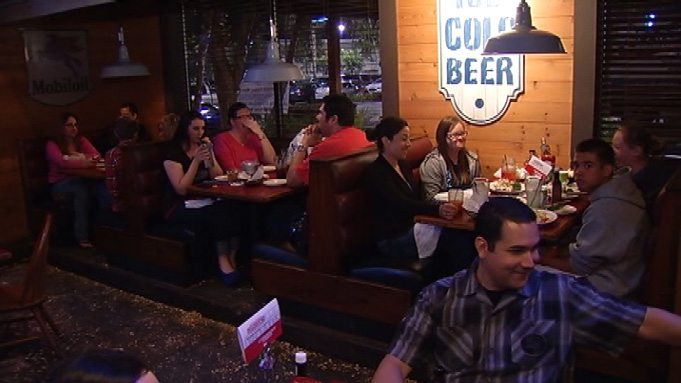 Thousands of patrons filed into a Riverside eatery Friday when all the restaurant's proceeds were donated to the families of two police officers who were attacked by a former LAPD officer who went on a murderous rampage last month.
Officer Michael Crain, 34, was killed in the early morning attack on Feb. 7. His partner, Officer Andrew Tachias, 27, was injured. The pair was on duty, stopped at a red light when Christopher Dorner "ambushed" their squad car, authorities said.
Some 2,000 patrons ate at Original Roadhouse Grill (pictured below), garnering about $25,000 – 100 percent of the sales – to benefit Tachias and Crain's family.
Local
Local news from across Southern California
"It's beautiful," said Regina Crain, widow. "To see the love that comes out of this community for a fallen officer is beautiful."
An 11-year veteran of the force and devoted father, Michael Crain is survived by his wife, son and daughter. Crain's children were 10 and 4 respectively at the time of his death.
Tachias is "in good spirits" and is recovering, Crain said.
"He's doing well," she added.