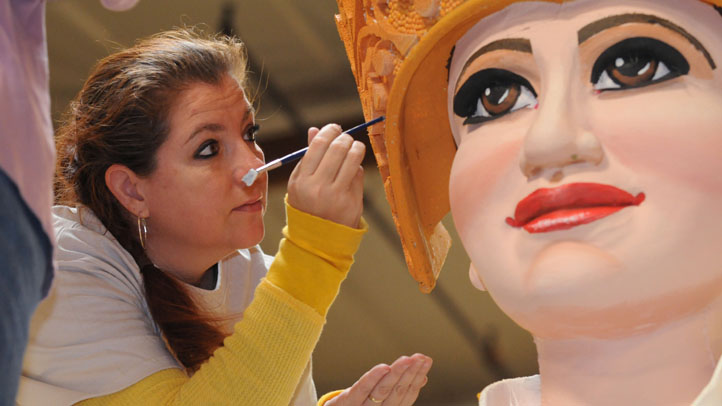 If you're attending the Tournament of Roses Parade Monday -- whether it's your first time or an annual tradition -- here are a few helpful answers to some frequently asked questions.
Send Us Your Pictures of the Rose Parade
When can camping begin?

Overnight camping is permitted Sunday night only. A permanent spot on a sidewalk can be kept by standing in place, starting at noon Sunday. Tens of thousands of people are expected to camp out in an effort to get a prime spot.
Local
Local news from across Southern California
How long will the parade last?

The parade starts at 8 a.m. Expect two hours of floats and fun.
What's the blue line?

The traditional Rose Parade "blue line'' along the street is the honor line. Attendees and their belongings should stay on the sidewalk side of it. After 11 p.m., campers can move to the line.

What's the weather forecast?

Expect day-time highs in the mid- and upper-70s, but bring a jacket if you're camping overnight -- lows will be in the 40s and 50s. Click here for the full forecast.
What's the route?

The parade starts at Green Street and Orange Grove and ends 5 1/2 miles later at Sierra Madre Boulevard and Paloma Street. Click here for a map

Why is the parade on Jan. 2 and not Jan. 1 this year?

Because Jan. 1 was a Sunday, and the there's a long-standing never-on-Sunday tradition.

Who are the people in the white suits?

They are the more than 900 volunteer "white-suiters" who make the Tournament of Roses happen. They perform a variety of tasks to prepare for the parade and help out on parade day.
What about cooking?

Small grills or butane-fueled cooktops must be kept at least a foot off the ground. They must be 25 feet from buildings and other combustible items. Those cooking along the parade route need a fire extinguisher nearby.
What items are banned along the parade route?

Tents, sofas and boxes that an be used as stools or seats, unoccupied chairs, bonfires and fireworks. Open containers of alcohol are illegal on public streets, sidewalks or other areas. Pets are best left at home because of loud noise.

Are there age restrictions?

Anyone under 18 will only be allowed on the parade route between 10 p.m. and 5 a.m. if with an adult.

What is there's an emergency?

Call 626-744-4241 from a cell phone, or 911 from a land line and be ready to give a location.
Follow NBCLA for the latest LA news, events and entertainment: Twitter: @NBCLA // Facebook: NBCLA